What's the deal with… Kiesza?
Here's everything you need to know about the codebreaker/beauty queen-turned-pop singer
By Tristan Parker Sat Mar 15 2014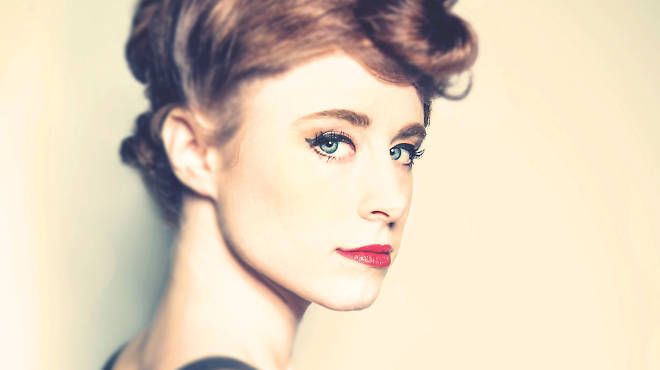 © Meredith Truax
She looks sharp.
Indeed. She's also a sharp shooter. Kiesza (pronounced 'kaiser') was almost recruited as a sniper by the Canadian Navy while in the Naval Reserve.
Impressive. And terrifying! What was she doing in the Canadian Naval Reserve?
Breaking codes. She's also a trained ballerina and former contestant in the Miss Universe Canada pageant.
Blimey. Are her tunes as on-target as her shooting skills?
They sure are. The catchy dance-pop grooves of her debut single 'Hideaway' have already tickled a lot of people.
I love a good tickling.
You're in luck. The Robyn/Disclosure-recalling 'Hideaway' is out this week.
And where can I see this sniper-codebreaker-ballerina-beauty-pageanter-singer-songwriter?
On the summer festival circuit, including appearances at Lovebox and Bestival.
Do I have to break a code to get a ticket?
No. It might impress Kiesza, though.
As long as she doesn't snipe at me, that's fine.
Nah. She's a burgeoning pop star these days. You're safe. Probably.
The Bottom Line: A sure shot for the top.
---
Watch Kiesza's 'Hideaway' video
---