What's the deal with… Snoop Lion?
Everything you need to know about the rap star turned rasta (well, sort of)
By Oliver Keens Tue Apr 16 2013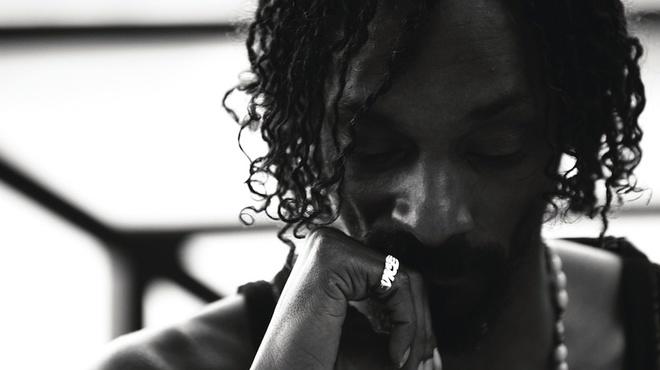 He looks familiar. Isn't that…
Snoop Dogg? Yup. After earning a fortune shizzling the middle-classes' nizzle as a cartoon pimp, a new album and film (both entitled 'Reincarnated') shows his recent adoption of Rastafarianism.

He's loaded, smokes weed all day and wears designer-label hippie gear. Hasn't he basically become a trustafarian?
I suppose you're right. Snoop Lion's taken it to the next level, though – having dropped rap in favour of reggae, he's also claiming to be the reincarnation of Bob Marley.

Sure, why not? I'm sure Rastafarians are cool with that.
Actually, the Rastafari Millennium Council have rather killed Snoop's buzz by taking offence, and making this clear statement: 'Smoking weed and loving Bob Marley and reggae music is not what defines Rastafari indigenous culture.'

Okay, that's a thumbs down. How are lions feeling about it all?
Not good either. Snoop's also caused offence by claiming that gay rappers will never be accepted in hip hop.

Wait, why would that offend lions?
Oh, lions are notoriously gay. You know, pride, and all that.

This sounds like a disaster. Is anyone going to dig Snoop Lion?
Of course. Snoop's somehow spent 20 years cheerily extolling the virtues of exploiting women for money, and still gets love from the UK. He's unstoppable!

'Reincarnated' is out Mon Apr 22. Buy the album here.
Watch the video for 'Here Comes the King' by Snoop Lion feat. Angela Hunte
---
Wildly eclectic, very patchy but occasionally pretty great, Swedish dream-pop duo JJ specialise in hazy postmodern reinterpretations of mainstream hip hop tracks including Lil Wayne's 'Lollipop' and Dre and Snoop's 'Still DRE'. This is their first London show.
See all Snoop Lion (Snoop Dogg) shows
Listen to Snoop Lion on Spotify