What's the deal with… Yasmine Hamdan?
Everything you need to know about the Lebanese rising star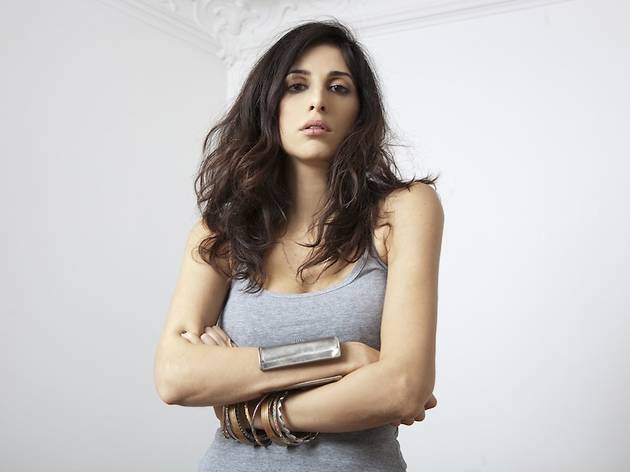 She's this week's token 'worldy' one on Jools Holland, right?
Up to a point. Hamdan is a Paris-based Lebanese artist drawing on the 'golden age' of Arabic music who sings in Egyptian, Kuwaiti, Lebanese and Palestinian, but…
… where's the lute?
Exactly. Now working with Marc Collin of Nouvelle Vague, she brought minimalist techno to Beirut as one half of Soapkills and made an LP of electropop with Mirwais, producer of Madonna's 'Music'.
So why haven't I heard of her before?
She turned down contracts offered on the condition she sing in English. As she pointed out, no one knew what the Cocteau Twins were saying either.
And what is she singing about?
On 'Deny', the opener to her solo debut 'Ya Nass', her husky vocal curls around a prayer to the moon for a sniff of her absent lover's scent.
Sounds like an arthouse director's wet dream.
Look out for her in Jim Jarmusch's new vampire-indie 'Only Lovers Left Alive', singing in a Cairo club.
She's a stunner. Can I mention that?
Only if it leaves us room to tell you about her visits to Syria to seek out unarchived songs by Arab women. There's far more to this one than meets the eye.
The Bottom Line: Smokin', not token.
Read more music features
We love discovering new music that hits that special spot, so we asked some #takeovertimeout contributors: what's your top song of 2015 so far?
Time Out reader Joe Presley discovers five things you didn't know about Arcade Fire
Guy and Howard Lawrence tell Time Out reader Hannah Ashraf about their new album and becoming more than just a dance band
Time Out reader Jaime Tung explores the magic of an intimate concert hall in Chelsea
We put your most common Google searches to the Canadian singer
The iconic singer slays Rihanna, Miley, Gaga and Kanye in this exclusive extract from her autobiography
The synthpop stars open up about their new album and how they beat the cyber-bullies
Everything you need to know to get tickets for Glasto '16
The name's Smith… Sam Smith. How does 'Writing's on the Wall' from 'Spectre' shape up to the best Bond themes of all time?
Show more
See all Time Out music features