Who to see at CC14
The new-look Camden Crawl brings more than 250 artists to NW1. Here's the perfect festival schedule
By James Manning Wed Jun 18 2014
Friday June 20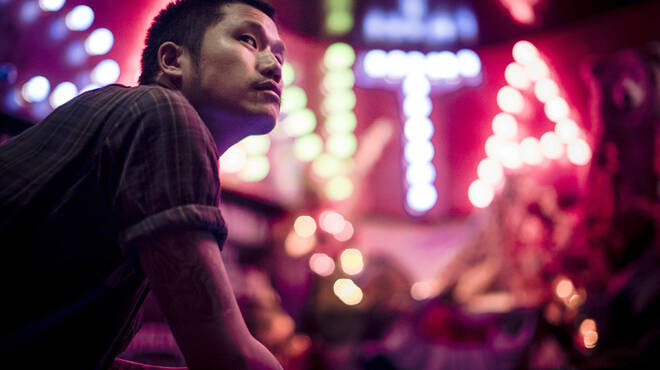 © Daniel Boud
6pm Go on, it's Friday afternoon. You aren't really working anyway – so skip off early and head up to Camden in time to catch London rock 'n' roll troublemakers Arrows Of Love at Electric Ballroom.
8pm Once scratchy and lo-fi, nowadays Yuck are a big warm hug of a band. Their heart-melting shoegazey riffs will attract plenty of fans to Koko.
8.30pm Canadian artist Dirty Beaches (pictured, above) has a fascination with retro rock 'n' roll, but he also specialises in sample-heavy synth soundscapes. If you miss him on Friday night at Electric Ballroom, he's also playing at Camden Town Brewery on Saturday evening.
9.30pm Untrendy chain bar Belushi's improbably hosts one of London's hippest and most exciting new bands: Shopping, who make brilliantly funky post-punk that nods to '80s innovators like ESG and Delta 5. Get dancing!
1.30am If you're still going by this point then you'll probably be in the mood for Visionist, producer of some deeply tripped-out beats that touch on grime, harsh dubstep, and lush house and R&B. You'll find him driving the late-night crowd out of their minds at the Jazz Cafe.

Saturday June 21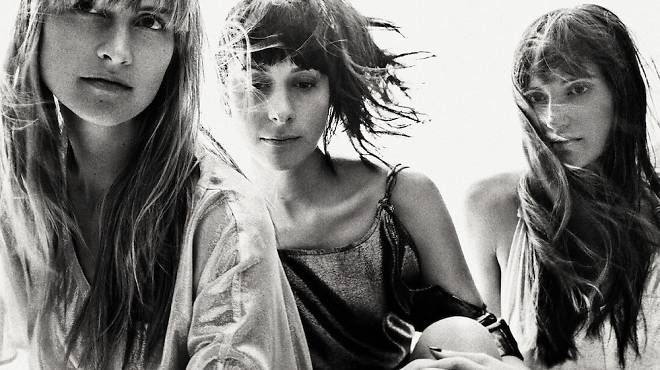 © Sebastian Kim
4.30pm Oddball singer-songwriter Sean Nicholas Savage is rapidly becoming a cult hero. Check out his nostalgic pop – a psychedelic blend of R&B and blue-eyed soul – at Electric Ballroom.
7pm On their last album Au Revoir Simone (pictured, above) took a confident step on to the dance floor, with their beautifully breathy synth-based songs packing a new electro pop punch. Their Electric Ballroom set should be fab.
8pm If choppy R&B with cool, '80s-ish vocals sounds like your thing, don't miss arty pop singer Laura Bettinson – alias Femme – when she performs at the Beatrice pub (55 Camden High St).
9pm Things'll get a bit weird at Electric Ballroom when Kevin Barnes's Canadian indie heroes Of Montreal take to the stage. Their last album saw them dabbling in retro pop-rock but their catalogue includes everything from edgy funk to creepy motorik freak-outs.
1am The best way to end your Crawl? How about watching a proggy folk-rock band playing a late, late show at the Underworld? Wolf People channel Fairport Convention, Led Zep and Beefheart, and sound a bit like they formed in Westeros rather than Bedford. Just the thing to round off your two-day odyssey of musical discovery.
---
---