London's best chocolate shops
Rich, robust and deliciously decadent – London's chocolate fans have never had it sweeter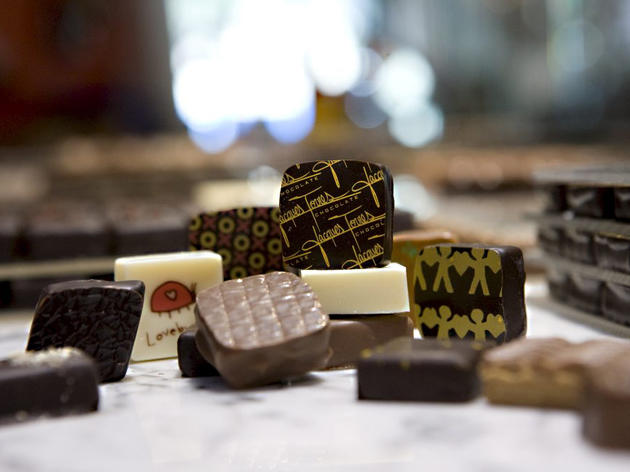 From purist-pleasing dark chocolate to artistic creations that (almost) look too good to eat to molten hot chocolates for cold mornings, London's chocolatiers really do raise the bar when it comes to cacao. Think we've missed a great chocolate shop in London? Use the comments box below or tweet your suggestions.
London's best chocolate shops
Still craving something sweet? Find London's best ice cream
The scoop on the capital's best places for ice creams, sorbets and gelati.
Read more
Sponsored listing
Choconut
Choconut is an odd hybrid between shop and café, selling chocolate, nuts and crystallised fruits, plus coffee and hot chocolate.  Presentation is a strong point, with a large chocolate fountain in the window, huge wooden vessels (shaped like urinals, but don't let that put you off) showing off the nuts (absolutely no double entendres there) and shelves groaning with candy jars.  The high-end chocolate is made on the premises whereas the baked goods aren't. We shared a couple of cronuts, almost the size and density of a human head. The custard version was better than the oversweet salted caramel and pistachio. The chalkboard on the pavement outside states 'life's too short to drink crappy coffee', so it's a relief that the flat white was just as it should be. But the hot chocolate was disappointingly lukewarm and thin – in a blindfold taste test, it could have passed for Cadbury's Instant.  Friendly service makes up for some of the flaws, but Choconut remains more of a shop where you might suddenly decide to stay for a snack, than somewhere you'd arrange to go deliberately.