Restaurants near Oxford Street
Find out where to enjoy lunch near Oxford Street and the West End when you hit the shops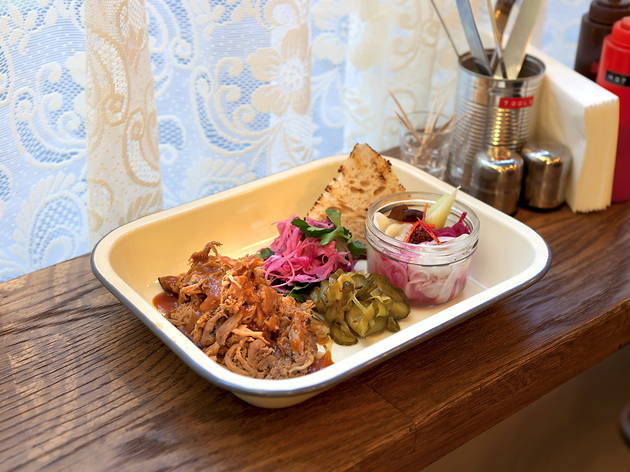 Unless you want a takeaway sandwich, eateries are few and far between on Oxford Street. Look beyond the main drag, however, and you'll find plenty of places to refuel and recover from a hard day of shopping, from the mouth-watering burger joint Meat Liquor to mezze restaurant Yalla Yalla.
Plus, if you're looking for a good watering hole in which to wash down your meal, check out our guide to the best pubs in the West End.
Think we've missed a great restaurant near Oxford Street? Let us know in the comment box below.
Sponsored listing
Bodean's
The Old Street barbecue joint is one of six Bodean's in London – a group specialising in big US flavours, most of which come from an oak-burning smoke pit cooking all manner of meat. Expect ribs, pulled pork, burnt ends, smoked sausages, chickens and combos thereof.    So plenty to get stuck into from the pit. Elsewhere the menu ranges from 'teasers' of clam chowder, nachos and wings to deli sandwiches, burgers, hot dogs, steaks, burritos, jerk chicken and cajun swordfish. And if you're looking for some veg? Well, there's coleslaw, corn on the cob and... onion rings? Drinks include Sam Adams and Bud on draught, alongside cans and bottles of US and British craft beer. Cocktails are mostly classics.  
"Come and watch Superbowl LI at Bodean's and enjoy great American food, luxury bourbons and a great atmosphere"
Old Street
Online booking
You might also like