101 things to do in London: bloggers' picks
Find the best of London with our ultimate list of things to do in the capital
Find out what other London insiders rate as their essential experiences of life in the capital. Scroll through the lists below for top tens specially compiled for us by the Big Smoke's most respected writers and bloggers...
Have your say: on Facebook | on Twitter using #ultimatelondon or in the comments below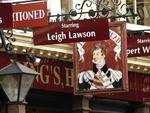 Get intimate with your favourite operas at London's Little Opera House at the King's Head Theatre.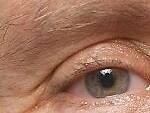 Hear London's literary icons read from their latest works at Book Slam. From new authors to old masters, Book Slam has had them all. Guests have included Hanif Kureishi, Nick Hornby, Joe Dunthorne and Will Self.
35 Powis Square, off Portobello Rd, W11 2AY
More info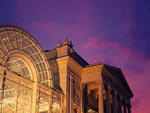 Discover the troubled history of the theatre, and get unique insights into current productions.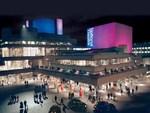 Check out, try on and hire some of The National Theatre's thousands of quality costumes and accessories from their many performances.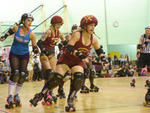 Get aggressive with the London Roller Girls
The roller derby is the closest London gets to the aggression of North American ice hockey. Head down to a derby, or if you're feeling brave, you can even try it out.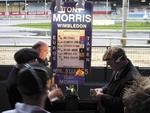 Go to the dogs
Put aside the images of champagne and suits. Dog racing is all about beer and hot dogs – but don't worry, it is a normal sausage. So go down and make a bet or two.
Rated as: 4/5
Critics choice
Somewhere near Covent Garden there's a set of steps leading down to what was once a disused public toilet. It is now one of the sexiest bars in London, where cabaret, lounge singers and drag acts keep the party going all night long.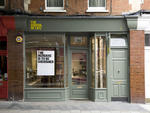 This shop has a philosophical underbelly. With an aim to challenge, provoke and inspire, The School of Life runs classes which are designed to provide useful insights around the big themes in life.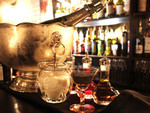 Drink like a 1920s American
Whether the entrance is via a fridge door or by secret password, London has a large selection of bars where you can relive Prohibition days and drink as if it were illegal.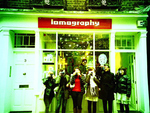 London's analogue camera community shows no signs of slowing down, and the Lomography Stores will welcome you with open arms, whether you're a beginner or an old hand. With regular photo walks and analogue camera workshops, there's no better way to take photos.
Got to Obsessed with London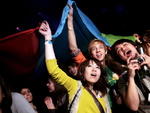 Highbury is usually a peaceful and calm place, unless you frequent music venue The Relentless Garage. On July 27 the venue joins forces with RWD magazine to host a one-off live session featuring Modestep, Kiss FM DJ Manny Norte and a very special guest. Check out other Mean Fiddler venues like Jazz Cafe and HMV Forum for even more live shows.
G-Shock store
Known for their tougher-than-tough yet stylish-as-ever designs, G-Shock celebrates the first anniversary of über-cool store G-Shock East in 2011.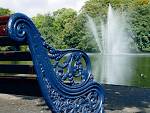 Sitting between Bow and Hackney, Victoria Park is full of locals basking in the occasional day of sunshine. Throughout summer London's oldest park also hosts the awesome Lovebox and Field Day festivals. If you get tired of the sun, there is an array of shops, cafes, pubs, bars and restaurants nearby.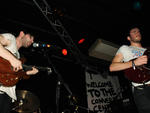 Paloma Faith, Major Lazer, Example and Vampire Weekend have all played this trendy East London venue recently. It's also the new home to ILUVLIVE, which features a live band alongside the UK's finest up-and-coming urban talent. Spending an entire evening there is easy: the menu's not bad, and there's a huge variety of beers to try.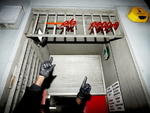 Newcomers to underground bass music, this is your one-stop shop. Run by legendary (and newly legal) radio station, record label Rinse FM, the weekly events at Shoreditch basement club Plastic People feature the likes of Skream, Roska, Marcus Nasty and a load of other huge names from the world of dubstep, funky, house and grime.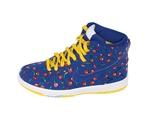 Underneath the arches deep in the heart of Hoxton, Nike house their 1948 store. The shop has in-house NikeID stations with a team of specialists from the world of art and fashion and is crawling with locals who have their fingers on the pulse. Search out limited edition sneaks, and if you're lucky, catch one of their many events fusing music, fashion and art.
It's not what you'd expect in the middle of west London, but the intimate venue at 19-21 Notting Hill Gate has seen huge acts grace its tiny stage. So whether it's an exclusive set from Q-Tip or Mark Ronson or a live set from Bruno Mars, every other Thursday you're guaranteed a good show. Just make sure you get there early – it really is very small.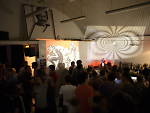 Six years ago indie arts lot Corsica Studios had a great idea to provide a venue that acted as a creative platform. The result is this south London space. Music lovers can check out the dubstep and house heavy Trouble Vision nights, and arty types get treated to flea markets in the daytime. See? Everyone is happy!
4/5, Unit 5 Farrell Court, Elephant Rd, SE17 1LB
More info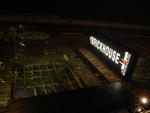 Once again Shoreditch is the spot: film director Arjun Rose (Suicide Kids) and comedian Jamie Howard host a monthly instalment of pure unadulterated belly laughs down Brick Lane. Resident DJ Excalibah brings the beats, a mix of well-known and up-and-coming comedians bring the jokes and there are a couple of live acts thrown in for good measure.
The Old Truman Brewery, 152c Brick Lane, E1 6RU
Book online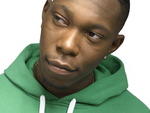 Get grimy in Bow E3
Not that we would recommend you go and stand on street corners or anything, but Bow E3 is pretty much the birthplace of grime. Wiley, Dizzee Rascal, Tinchy Stryder, et al, got their start there. The basement of Boy Better Know MC and producer Jammer may not be in full effect yet, but a stop in the area can't hurt. And with iconic grime battle Lord of the Mics making a comeback this year, who knows which future stars you might bump into?
Go to RWD Mag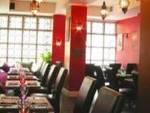 With shisha prices on Edgware Road hitting £25, you can't go wrong Bogayo's charge of £12 a pop. Order the grilled haloumi starter with artichoke hearts and hot tea. And the owner is a great personality, often found outside smoking and recounting stories about life back in Morocco.
This is the place to get saris and Indian jewellery. You cannot beat the prices, which are great for fashion students looking for cheap fabric or photographers seeking inspiration. Do not be afraid to haggle: most of the time, if you stand your ground you can end up getting a 10-30% discount. It's also a great place to buy old Bollywood DVDs and Bhangra music. Go on a Saturday to soak up the vibes.
Whitechapel Rd (Vallance Rd to Cambridge Heath Rd), E1 1DT
More info
Get the white Russian at the Polo Bar at the Westbury Hotel. Cheap? No. Worth it? Definitely. If you've just got paid and feel like splashing out on something to accompany your cocktails, order the lightly toasted salmon and cream cheese sandwiches.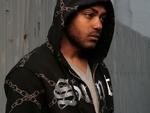 Red Bull Studios
Kano, diplo, Katy B and many other internationally renowned artists have worked in this one-year-old state-of-the-art studio. Red Bull Studios has cool monthly events and special projects which are launched on its website, such as the Red Bull Mix Tape. This hidden gem also has a gallery with regular exhibitions that you shouldn't miss.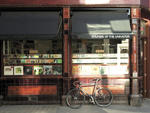 For those who collect vinyl but DJ on a laptop, this is a perfect little find. This shop mostly stocks vinyl but also has a great selection of CDs. If you're after reggae, Latin, soul-jazz, Afro-beat and funk, it's a treasure chest. Put aside a few hours for browsing and listening.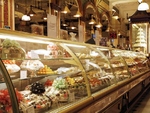 The best, best, best macaroons in London! Order the hot chocolate, which is as thick as posh Nutella, and the liquorice and raspberry macaroons. The manager, Pascal, has as much swagger as the gold, Versailles-esque interior. It's a great place for people watching, but go on a Thursday or Friday to avoid the weekend crowds.
87-135 Brompton Road, (Knightsbridge), SW1X 7XL
More info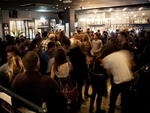 This venue is a small, no-frills basement where the vibes flow easily. The upstairs bar has live music at the weekends, and come 11pm, you can go downstairs to enjoy whichever club night is on.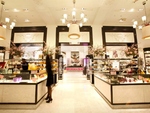 The Wonder Room is one of those places you can waste a load of hours and cash. But it's completely worth it. Allow yourself to get lost in the bling, the expensive objects and the weird and wonderful books and CDs. The room is a museum of pretty things, so bring your wallet and go on pay day.
Cycling in Highgate
I hate the gym, so I find the best (and cheapest way) to keep fit is cycling. Highgate is a great area for cycling because it feels like the countryside. It also has about a thousand steep hills, so it's the most effective work out for the thighs.
Hair botox at Daniel Galvin
No needles or injections are involved in this quick treatment. It is literally a miracle, as it makes hair look thicker and glossier in about 25 minutes. It lasts for about ten washes, so at £21, it is a bargain.
Go to www.iamsarahyoung.com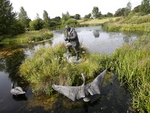 Under the Heathrow flightpath, feathered arrivals land from all over the world. Kids will love it and it's a chance for all budding 'twitchers' to practise their photo skills.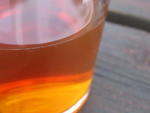 Have a drink at the Nell Gwynne Tavern
Lost down a narrow alley off the Strand, this tiny boozer retains a local feel despite its location near touristy Covent Garden. The alleyways and gardens running from Embankment to Covent Garden - and up to King's Cross - will allow you to escape the crowds and discover a London seemingly untouched by time.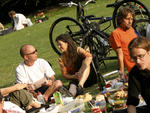 Lincoln's Inn is full of treasures, such as the Old Hall, which predates Christopher Columbus's voyage to the New World (and where the opening scene of Dickens's Bleak House is set), or the chapel where poet John Donne ('Never send to know for whom the bell tolls; It tolls for thee') preached in the early 1600s. There is a regular tour on the first Friday of each month: meet at 2pm at the gatehouse on Lincoln's Inn Fields (£5).
Lincoln's Inn Fields, Chancery Lane, WC2A 3TL
More info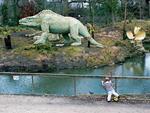 The restored Dinosaur Park was the world's first theme park and shows full-size dinosaurs hiding among trees and lakes. Reflecting Victorian notions of what the prehistoric beasts looked like, some are distinctly odd but conjure up fond folk memories of the glorious Crystal Palace – built for the Great Exhibition in Hyde Park of 1851, moved to Sydenham Hill in south London in 1854, destroyed by fire in 1936.
This is a French Catholic church just off Leicester Square, next to the Prince Charles Cinema. Built on the circular site of a burnt-down 'Panorama', it houses Jean Cocteau murals and also services Soho's Chinese community and the francophone West Africa community. Pick the right time and you might see a colourful African wedding.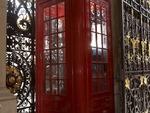 This is to be found inside the gates of the Royal Academy on Piccadilly. The two boxes here are the actual 1924 prototypes designed by architect Giles Gilbert Scott of Bankside and Battersea fame.
Burlington House, Piccadilly, W1J OBD
More info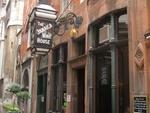 Go lion hunting
Walk through the alleyways of the City on Sunday and you have the place to yourself. Now is a good time to look up and around to spot the oddities, such as the huge number of sculpted lions left over from Britain's imperial past: sculptures, door knockers, keystones etc. They're everywhere you look...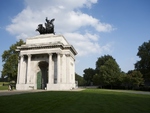 Admire the war memorials at Hyde Park Corner
The Royal Artillery Memorial by Charles Sargeant Jagger is magnificent, showing a gunner in a crucifixion pose and a dead soldier under a poncho – both very controversial at the time. The naked 'The Boy David' memorial to the Machine Gun Corps is one of London's finest nudes, too.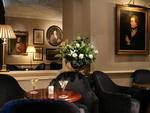 Rated as: 5/5
Critics choice
The best in London. They only let you have two, so go next door to the American Bar at the Stafford for a comparison, and ballast yourself there with the best hamburger in London.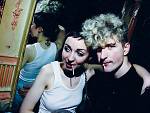 But don't arrive before midnight, as it's a strip pub until then. Pass the waiting time in one of the many atmospheric pubs or coffee shops nearby, or grab a Vietnamese meal on Kingsland Road.
Go to Secret LDN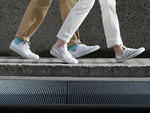 Wherever you go, walk
There's no view from the tube. Walk, or use Boris bikes where possible (the bikes are free for the first 30 minutes), or mainline trains if not.

For a more relaxed way to view our lovely Tate galleries, go to their 'lates'. Tate Modern is open every Friday and Saturday till 10pm, and Tate Britain stays open on the first Friday of the month, 6pm-10pm. Enjoy the performances, talks and a glass of wine.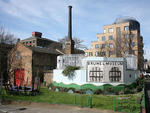 The tunnel at Rotherhithe, built by Marc and Isambard Kingdom Brunel, is an astonishing concert venue. Wonderful music events are combined with an introduction to the construction of this amazing – though flawed – piece of Victorian engineering.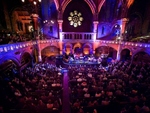 It almost doesn't matter who you see – everyone sounds good in this wonderful wooden church interior. It has friendly staff, a cosy and eclectic bar and good food too.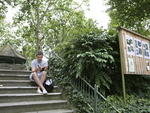 Arnold Circus is at the centre of Britain's first council estate. These beautiful arts and crafts buildings had fallen into disrepair but the residents teamed together to repair the bandstand and now hold regular events there. Try joining in with a game of carrom (a board game) or listening to music.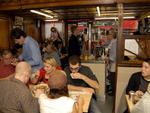 Rated as: 5/5
Price band: 1/4
Critics choice
It's the best café in London. Wonderful, friendly staff, interesting history, and the food is always fantastic. NB: Closed on Sundays.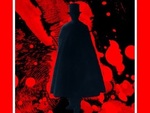 Walk in the footsteps of Jack the Ripper
Of all Jack the Ripper walks, this one is surely the most chilling and poetic. Your nameless guide appears at 7pm every night opposite Whitechapel Station. (Out of the mist, when there is mist). Best to book, as they take small groups only.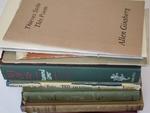 This charming not-for-profit bookstore specialises in radical and progressive political books. It also has a cracking £1 section.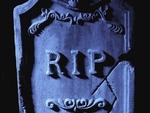 Visit the Crossbones graveyard
The local community maintains Southwark's moving and unusual monument to London's outcast dead – women of ill repute who were denied a churchyard burial.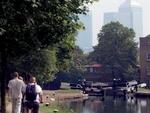 For a short walk, begin by perambulating through east London's lungs, Victoria Park; drop down to the canal path at Old Ford Lock; and make your way past the barges at Mile End, stopping for a pint at Broadway Market or in London Fields (The Pub on the Park is good).
Go to This Strange City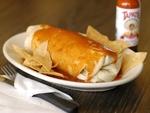 In only a few years, big, fresh and affordable burritos have become an established part of London's fast food scene. Benito's Hat, Chilango and Daddy Donkey have wrapped up the best reputations, and you can argue among yourselves who the top bean slinger is. Try anywhere else and results may vary. And here's a tip to maximize the taste: when choosing your salsa, get a little mild and little hot for flavour and heat.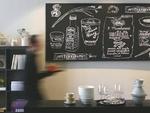 Rated as: 3/5
Price band: 3/4
Offer
Cookbook Cafe's weekend brunch is brilliant. Just make sure you're hungry when you give it a go. The unlimited menu has a market table of seasonal dishes which includes the best pastrami outside New York, eggs any way, freshly made waffles and pancakes, a carvery-centric yet veggie-friendly selection of mains, tasty desserts… and bottomless drinks. The damage for such a feast is £49. And the bloody Mary is worth paying extra for – it's possibly the best in London. It's not cheap, but considering the quality, variety and quantity of the food and drinks, brunch at the Cookbook Cafe is excellent value for money. Plus, the restaurant is steps from Hyde Park for post-face-stuffing ambling.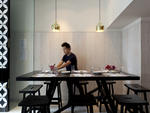 The French don't have a monopoly on frog's legs. Chinatown mainstay Royal Dragon on Gerrard Street and Vietnamese restaurant Cay Tre (Old Street and Soho) offer these no-cholesterol, lean, delicious treats. A massive heap of Kung Po frogs' legs at Royal Dragon is perfectly binge-able and definitely hot. Cay Tre's "wicked" crispy frogs' legs with lemongrass and capsicum (at the Old Street location) or crispy salt and pepper style (Soho) are real palate pleasers.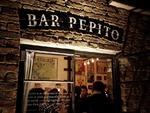 Rated as: 5/5
Critics choice
A sherry bar in London? What a fino idea! Not just for grandma at Christmas anymore, sherry is one of the tastiest excuses to raise a glass, and Bar Pepito is a great place to do it. In the same secret courtyard as Spanish restaurant Camino (they have the same owner), Bar Pepito is a tiny place with a hefty list of 15 sherries, a delectable smattering of tapas and a rustic atmosphere that'll have you forgetting you're so close to King's Cross.
Varnishers Yard, (Regents Quarter), N1 9FD
More info
"Committed to advancing the pursuit of male indulgence", the Barber at Alfred Dunhill offers an exquisite wet shave and hot towel face massage. The treatment features several towel changes, gradually going from tepid to super hot. The last towel is icy, leaving you with ultra-smooth cheeks. Booking is recommended, but unless you visit at lunchtime, staff should be able to accommodate you after a short and extremely comfortable wait in this Mayfair establishment.
Get a Thai massage at Thai therapeutics
Thai massage is great for relieving the tension that builds up in your shoulders and lower back from sitting hunched over a desk all day. An hour at the hands of an expertly trained therapist relieves as much as it reinvigorates, and the benefits of a quality massage last a while. A week later, you still feel a little more limber and looser. Clean, friendly and centrally located, Thai Therapeutics offers a number of services, as well as great discounts if you can book a weekday morning appointment.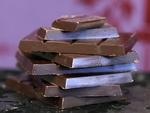 Now with locations in Angel, The City and a flagship in Soho, Paul and crew create some of London's finest chocolates. They eschew preservatives and additives for fresh herbs and spices, organic essential oils and fresh fruits. Everything is handmade, and the vast majority of the chocolates are created in the shops' downstairs kitchens. They have arguably the best brownies in London, and the sea salted caramels are to die for.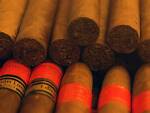 Take a Cuban cigar audio tour in Mayfair
Cities in Sound's Cuban Cigar Walk audio tour is an excellent way to experience the tony streets of Mayfair and St James's. History buffs and cigar smokers in particular should find this tour worthwhile. You hit four of London's world-class cigar stores and smoking venues, as well as other fascinating spots, as you take in the history of Cuba's most famous export and its ties to one of London's spiffiest postcodes.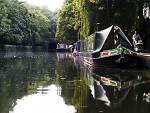 Enjoy a scenic stroll from Paddington Basin to the Thames at Limehouse (or vice versa), replete with bobbling canal boats, swans, fabulous pubs and some of London's best graffiti. Time it right on a Saturday and you can have a foodie pit stop amongst all the hipsters at Broadway Market or check out the scene around Camden Market. The best stretch is from the eastern portal of the Islington Tunnel to the river.
at New North Rd, nr Shoreditch Park, N1
More info
Go to Tiki Chris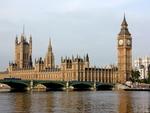 It is no coincidence that the huge bell in Westminster Clock Tower, cast at the Whitechapel Bell Foundry and installed in 1859, plays such an important role in the national psyche. The sound of the bell chiming to mark the hour as you cross the bridge is enough to stir even the most cynical Londoner.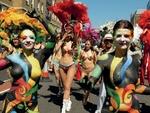 Held each August Bank Holiday since 1966, the Notting Hill Carnival is the largest carnival in Europe and the second largest in the world. Attracting up to a million revellers, it is an excuse for people from all walks of life to mark the end of the summer in style with one of the world's best street parties.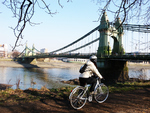 Cycling is the best way to see London, and one of the best cycling routes follows the Thames past all the major landmarks of Central London on a well-signposted route. It even boasts substantial off-road sections.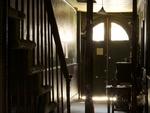 Originally built in 1719 as a Huguenot weaver's home and extended in 1869 by the then Jewish owners who turned it into a synagogue, 19 Princelet Street is an East London gem, open to the public only a few days a year. Possession of the crumbling building was passed to a charity in the 1980s, and they are struggling to raise £3 million to ensure its protection. The view from the Royal Observatory in Greenwich overlooks the rest of the World Heritage Site at Greenwich, which includes Old Naval College and takes in the River Thames and the towers of Canary Wharf beyond. It is one of London's best views and has inspired Londoners for generations.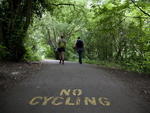 When snow begins to settle, Hampstead Heath immediately becomes a mecca for walkers and sledgers keen to take advantage to the slopes on Parliament Hill. The view into London is magical, and any cold extremities can be warmed by the fire of a Hampstead pub afterwards.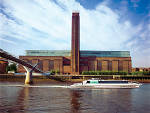 There is nothing quite like taking a boat trip to make the most of a fantastic London sunset, cruising from west to east as the sun slips away. It is a magical time of the day to be out on the Thames.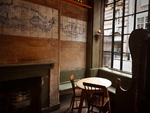 Rated as: 5/5
Critics choice
Built on the site of a medieval tavern of the same name, Clerkenwell's Jerusalem Tavern is a magical little pub which is as beautiful inside as it is out. It is a friendly place for after-workers and tourists to mix over excellent ales from the St Peter's brewery.
The view across Blackheath, where Wat Tyler rallied his supporters for the Peasants' Revolt of 1381, has changed less than could be expected over the years, and as storms roll in from the west, it is possible to imagine what it might have looked like then, before the A2 was laid across it and One Canada Square rose up beyond.
Watch the engines at Crossness Pumping Station
Located beside the Thames at Crossness in south-east London, the huge engines at Crossness Pumping Station are only open to the public on occasional weekends, but it is well worth a visit. The inside of the sewage pumping station, opened in 1865 as part of the redevelopment of the London sewers, is an engineering marvel.
Go to Tired of London, Tired of Life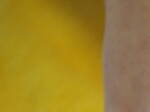 Nail art for funky fingers and toes.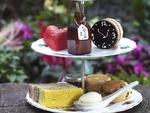 A delectable feast for inquisitive minds and foodie fanatics.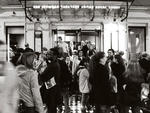 An historic boutique theatre staging exciting new plays.
Get your groovy retro hairstyle on Shoreditch's hip Redchurch Street with expert Belinda Hay.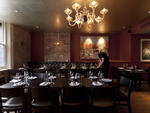 Atmospheric ambience and delicious Italian-inspired tapas in Covent Garden.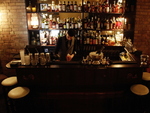 Through an inconspicuous door you will find the city's most inventive drinks.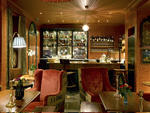 The quirkiest hotel in London.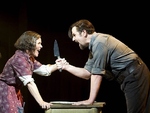 Sweeney Todd
Gruesome musical of the moment. Recently moved to the West End starring Michael Ball and Imelda Staunton.
Go to Thoroughly Modern Milly
Share your thoughts
Choose your section
@TimeOutLondon
Spotify
Subscribe to Time Out London on Spotify for daily playlists and recommendations from our Music team.
Pinterest
We feature London's most spectacular sights and coolest locations.
Time Out blog