Shine 2013: fitness walks
Sign up and get in shape for Shine, Cancer Research UK's night-time walking marathon in London
By Time Out in association with Shine
Light up the night along with an incredible parade of over 10,000 walkers on September 28 2013 for Shine, London's night-time full and half walking marathon in support of Cancer Research UK. By joining this walk, you can raise money to help beat all types of cancer, or personalise your sponsorship to fund translational research into one of 12 cancer types - Shine is unique in enabling you to do this.
As well as being an inspiring way to raise money for Cancer Research UK, Shine symbolises the light their work can bring to the darkness of cancer. So sign up now and get going with these ten walks.
Richmond Thames Path
Start: Richmond station
End: Richmond station
Distance: 9 miles
Time: 3 hours
This riverside walk – long enough to test your endurance – takes you through two of London's most picturesque suburbs, Richmond and Twickenham. As well as plenty of natural beauty, the trail offers up stately estates and historic monuments, and provides an introduction to a less commercially exploited stretch of the Thames.
---
1
Richmond Palace
Little survives of Richmond Palace, the home of Henry VII, Henry VIII and Elizabeth I. Henry VIII gave it to Anne of Cleves as part of his divorce settlement, then under the Commonwealth it was sold by Parliament and broken up for building material. The surviving Tudor gatehouse and seventeenth-century buildings remain impressive.
2
Marble Hill House
You'll have to stroll through some of Marble Hill's 66-acre parkland to reach pretty Palladian villa Marble Hill House. Extravagantly built by King George II, when he was Prince of Wales, for his mistress Henrietta Howard, the Georgian property has been immaculately restored.
3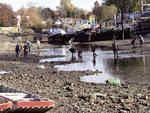 Eel Pie Island
Some 50 houses occupy this private island, which looks strangely marooned in the middle of the Thames. A footbridge links it to the mainland, but residents rarely welcome visitors. Your best bet is to wait until the bi-annual Artists Open Studios Weekends, when around 25 artists offer a sneak peek into their island world; the next ones are June 22-23 and 29-30.
4
Ham House
Built in 1610, National Trust-run Ham House is packed with seventeenth-century textiles, furniture and paintings and merits a real visit. Even though you're simply striding by, take a pause to appreciate the mansion's stunning red brick exterior and immaculately tended gardens.
5
Petersham Meadows
Petersham Meadows serve as a delightfully rural end to this long walk. Once part of the Ham House estate, this patch of land still hosts grazing cows and also offers a scenic path toward Petersham Nurseries – a gorgeous garden centre complete with beautiful plantings, a celebrated restaurant and an enchanting no-reservations tearoom.
---
Find out more about Shine 2013 by going to www.shinewalk.org/timeout, or simply sign up now and help make London shine. The entry fee is £35, which helps cover the cost of putting on the event. Registration closes at midnight on Sunday September 15 2013.
Users say
I loved to support cancer because my adopted mother passed awayy
Backing what Martin said. Can the Bloomsbury link be fixed, please?
Hello, it's great - thank you. But there is a little mistake - the download link (pdf) for Bloomsbury (the first of 2.9) is the same like the first one - Soho. best regards Martin
This alternative take on the London Marathon replaces the traditional 'run' with a more manageable 'walk', and moves the event from day to night.
See Shine FAQs
Shine training tips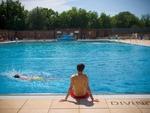 Discover more ways to keep fit in London