Shine 2013: fitness walks
Sign up and get in shape for Shine, Cancer Research UK's night-time walking marathon in London
By Time Out in association with Shine
Light up the night along with an incredible parade of over 10,000 walkers on September 28 2013 for Shine, London's night-time full and half walking marathon in support of Cancer Research UK. By joining this walk, you can raise money to help beat all types of cancer, or personalise your sponsorship to fund translational research into one of 12 cancer types - Shine is unique in enabling you to do this.
As well as being an inspiring way to raise money for Cancer Research UK, Shine symbolises the light their work can bring to the darkness of cancer. So sign up now and get going with these ten walks.
Regent's Park
Start: Chalk Farm tube
End: Baker Street tube
Distance: 2.2 miles
Time: 45 minutes
Beginning in the leafy north London suburb of Primrose Hill, this scenic walk takes you through the lush greenery of one of London's finest Royal Parks, before rounding off near the Sherlock Holmes Museum on Baker Street. If the weather's good, pack a picnic and turn the route into a day out.
---
1
Regent's Park Road
The bustle of Camden gives way to the tranquility of Regent's Park Road, where Primrose Hill's moneyed residents come out to shop. Look out for locals Sadie Frost and Sienna Miller, or if your taste in celebrity-spotting is a bit more literary, authors Alan Bennett and India Knight.
2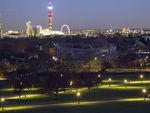 Primrose Hill
The well-heeled locals look down on the rest of London from this 200ft mound that gives the area its name. And so can you – if you're feeling energetic, take a detour up to the crest and you'll be rewarded with stunning views over central London.
3
London Zoo
Follow the Regent's Canal as it winds peacefully along the northern edge of Regent's Park, passing ZSL London Zoo. You can't see much of it from the main path, but on the canal towpath you can sometimes spot a passing warthog or zebra in the zoo's Into Africa section on the opposite bank. You may even see an eagle – the angular sculptural form of the amazing Snowdon Aviary, built in 1962, towers over you here.
4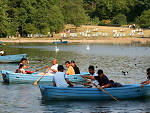 Regent's Park Boating Lake
Take the trail around this tranquil lake where ducks and boaters meet – some 650 birds including 240 pairs of ducks are resident here. If you have the time and energy, cast out into the water on a hired rowing boat or pedalo, or take advantage of one of the many waterside benches for a swift rest.
5
Sherlock Holmes Museum
Many a tourist must leave here convinced Sir Arthur Conan Doyle's renowned fictional detective Sherlock Holmes and his friend Dr Watson really lived at 221b Baker Street from 1881 to 1904, so faithfully does it bring to life the pair's first-floor lodgings. If you're having trouble finding it, it's actually between numbers 237 and 241 – the museum got special permission to use the address.
---
Find out more about Shine 2013 by going to www.shinewalk.org/timeout, or simply sign up now and help make London shine. The entry fee is £35, which helps cover the cost of putting on the event. Registration closes at midnight on Sunday September 15 2013.
Users say
I loved to support cancer because my adopted mother passed awayy
Backing what Martin said. Can the Bloomsbury link be fixed, please?
Hello, it's great - thank you. But there is a little mistake - the download link (pdf) for Bloomsbury (the first of 2.9) is the same like the first one - Soho. best regards Martin
This alternative take on the London Marathon replaces the traditional 'run' with a more manageable 'walk', and moves the event from day to night.
See Shine FAQs
Shine training tips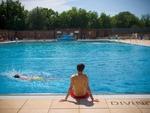 Discover more ways to keep fit in London