Shine 2013: fitness walks
Sign up and get in shape for Shine, Cancer Research UK's night-time walking marathon in London
By Time Out in association with Shine
Light up the night along with an incredible parade of over 10,000 walkers on September 28 2013 for Shine, London's night-time full and half walking marathon in support of Cancer Research UK. By joining this walk, you can raise money to help beat all types of cancer, or personalise your sponsorship to fund translational research into one of 12 cancer types - Shine is unique in enabling you to do this.
As well as being an inspiring way to raise money for Cancer Research UK, Shine symbolises the light their work can bring to the darkness of cancer. So sign up now and get going with these ten walks.
South Bank
Start: Design Museum, Shad Thames
End: Westminster tube
Distance: 2.9 miles
Time: 1 hour
The volume of London landmarks along this route makes it popular with tourists, so if you want to maintain a brisk stride, it's best to avoid this walk on busy weekends. A quiet weekday evening is the perfect time, when you can see the brightly lit highlights without colliding with hundreds of slow-walking visitors. The walk can be magical after dusk, with the glittering Thames reflecting the Victorian 'sturgeon lamps' and tree lights along the riverside path.
---
1
Tower Bridge
One of the capital's most iconic structures, Tower Bridge, built in 1894, was originally a dull brown, but was painted red, white and blue to celebrate the Queen's Silver Jubilee in 1977. Don't try to cross it when the hydraulic bascule mechanism is in operation, lifting the roadway to let tall ships pass. It happens surprisingly often – about 1,000 times a year. You can look up the next lift times on Tower Bridge's website.
2
City Hall
The Mayor and the London Assembly preside over London from the ten-storey City Hall. Nicknamed the 'headlamp, the almost-circular glass-fronted building was designed by Norman Foster's architecture firm Foster and Partners and opened in 2002. As you loop past, note The Scoop in its shadow – the sunken amphitheatre is used as an outdoor theatre and cinema in summer.
3
HMS Belfast
Launched in 1938 and commissioned into the Royal Navy in 1939, HMS Belfast played a crucial role in World War II as one of the largest and most powerful cruisers in the Navy. Out of action since 1963, the ship was entrusted to the Imperial War Museum and opened to the public in 1971.
4
Shakespeare's Globe
Follow the Thames Path as it curves along the riverbank and you'll pass Shakespeare's Globe on your left. An exact replica of Shakespeare's original polygonal theatre which stood a few hundred yards away, it was founded by the late actor and director Sam Wanamaker, who sadly died before the theatre was opened by the Queen in 1997.
5
Tate Modern
A little further along, Giles Gilbert Scott's former Bankside Power Station rears into view. Opened as Tate Modern in 2000, its seven floors house the national collection of modern and contemporary art (admission free) and regular temporary exhibitions.
6
OXO Tower
If you're walking after dusk, three red-lit letters tell you you're nearing the OXO Tower. In the 1920s the cube makers bought a disused power station and built an art deco tower to advertise their product. Permission was refused, so the company installed a glass brick circle, square and circle that 'coincidentally' look like the letters O, X and O. You won't have time to stop, but the popular bar and restaurants here are fine places to take in river views.
7
Southbank Centre
Detour around the modern buildings of the Southbank Centre arts complex in summer and you'll find pop-up bars and public art around the rooftops and walkways linking the flagship Royal Festival Hall and its terrace of riverside restaurants with the Queen Elizabeth Hall, Purcell Room and Hayward Gallery. The cultural quarter continues past the British Film Institute (BFI) to the brutalist concrete bulk of the National Theatre.
8
Westminster Bridge
'Earth has not anything to show more fair … Ships, towers, domes, theatres and temples lie … Open unto the fields, and to the sky' said William Wordsworth of the view here in 1802. Look for a brass plaque bearing his sonnet 'Composed upon Westminster Bridge', and watch out for crowds of camera-wielding tourists snapping the Houses of Parliament, Big Ben, London Eye and other landmarks lining both banks of the Thames.
---
Find out more about Shine 2013 by going to www.shinewalk.org/timeout, or simply sign up now and help make London shine. The entry fee is £35, which helps cover the cost of putting on the event. Registration closes at midnight on Sunday September 15 2013.
Users say
I loved to support cancer because my adopted mother passed awayy
Backing what Martin said. Can the Bloomsbury link be fixed, please?
Hello, it's great - thank you. But there is a little mistake - the download link (pdf) for Bloomsbury (the first of 2.9) is the same like the first one - Soho. best regards Martin
This alternative take on the London Marathon replaces the traditional 'run' with a more manageable 'walk', and moves the event from day to night.
See Shine FAQs
Shine training tips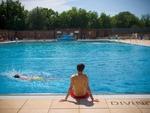 Discover more ways to keep fit in London