Shine 2013: fitness walks
Sign up and get in shape for Shine, Cancer Research UK's night-time walking marathon in London
By Time Out in association with Shine
Light up the night along with an incredible parade of over 10,000 walkers on September 28 2013 for Shine, London's night-time full and half walking marathon in support of Cancer Research UK. By joining this walk, you can raise money to help beat all types of cancer, or personalise your sponsorship to fund translational research into one of 12 cancer types - Shine is unique in enabling you to do this.
As well as being an inspiring way to raise money for Cancer Research UK, Shine symbolises the light their work can bring to the darkness of cancer. So sign up now and get going with these ten walks.
London Wall
Start: Tower Hill tube
End: Blackfriars tube
Distance: 2.9 miles
Time: 1 hour
Roughly following the established London Wall Walk, this route traces the line of the city wall from the Tower of London via the Museum of London to Blackfriars. Built in 200 AD by the Romans, the defensive boundary-marking wall was largely demolished in the eighteenth and nineteenth centuries. This walk takes you through the modern bustle of the City, past surviving sections of the ancient wall and some of London's most famous historic landmarks.
---
1
Tower of London
Spanning 900 years of history, the Tower of London was built by the Normans as a fortress-stronghold, developed and used as a royal prison and torture chamber by the Tudors and turned into a tourist attraction in the nineteenth century. Today it houses the Crown Jewels as well as the Royal Armoury.
2
St Giles Cripplegate
It's worth taking time to pop in and admire this medieval church's atmospheric architecture and stained glass windows, incongruously set among the 1970s Barbican complex. Think of Shakespeare, who is said to have visited, Oliver Cromwell, who was married here in 1620 and 'Paradise Lost' author John Milton, buried here in 1674.
3
Museum of London
Directly on the London Wall path, the Museum of London was founded in 1976 to tell the story of London and its people. Its two million-strong collection includes the largest archaeological archive in Europe.
4
Postman's Park
The ideal spot for a quick rest, tiny Postman's Park was opened in 1880 and earned its name from its popularity with workers at the nearby General Post Office. Painter and socialist G F Watts established a Memorial to Heroic Self Sacrifice here in 1900, a wall of ceramic plaques telling the touching and tragic stories of ordinary Londoners who died saving others.
5
Old Bailey
Officially known as the Central Criminal Court, these famous law courts were built on the site of the old Newgate Prison at the turn of the twentieth century. On the dome above the building stands a bronze statue of Lady Justice, and daily cases are listed at www.oldbaileyonline.org should you fancy taking a seat in the public gallery.
---
Find out more about Shine 2013 by going to www.shinewalk.org/timeout, or simply sign up now and help make London shine. The entry fee is £35, which helps cover the cost of putting on the event. Registration closes at midnight on Sunday September 15 2013.
Write your own review
This alternative take on the London Marathon replaces the traditional 'run' with a more manageable 'walk', and moves the event from day to night.
See Shine FAQs
Shine training tips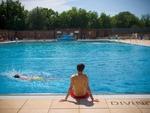 Discover more ways to keep fit in London