Shine 2013: fitness walks
Sign up and get in shape for Shine, Cancer Research UK's night-time walking marathon in London
By Time Out in association with Shine
Light up the night along with an incredible parade of over 10,000 walkers on September 28 2013 for Shine, London's night-time full and half walking marathon in support of Cancer Research UK. By joining this walk, you can raise money to help beat all types of cancer, or personalise your sponsorship to fund translational research into one of 12 cancer types - Shine is unique in enabling you to do this.
As well as being an inspiring way to raise money for Cancer Research UK, Shine symbolises the light their work can bring to the darkness of cancer. So sign up now and get going with these ten walks.
Holland Park to Kensington
Start: Holland Park tube
End: South Kensington tube
Distance: 4 miles
Time: 1 hour 30 minutes
Don your smartest trainers for this walk taking you through refined Holland Park, past Kensington Palace, through Kensington Gardens and down to South Kensington via the Royal Albert Hall. The largely park-bound Royal Borough route culminates at the museums of Exhibition Road, so it's worth setting off early if you want to indulge in some arts and culture as a post-walk treat.
---
1
Holland Park
There's lots to look at as you meander through this 54-acre park, notably the Japanese-style Kyoto Garden, opened in 1991, the remains of sixteenth-century Holland House, now a youth hostel, and an Orangery, which is now a gallery. As you leave, there's a chance to admire the grand Holland Walk promenade that leads out on to Kensington High Street.
2
Kensington Palace
This seventeenth-century mansion became a royal palace when William III bought it in 1689. The next monarch Queen Anne extended the gardens and built the imposing Orangery; more than a greenhouse, it was used for summer entertaining, with an elegant interior featuring carved details by Grinling Gibbons. It's now a gloriously light and airy restaurant with fabulous views over the palace lawns.
3
Peter Pan statue
Near the Long Water is a statue of Peter Pan commissioned by J M Barrie – in his tale 'The Little White Bird' Peter flies out of his nursery and lands at this exact spot. Hoping to fool children into believing it appeared by magic, Barrie and sculptor George Frampton unveiled it after dusk on April 30 1912. Questions were asked in Parliament about whether an author should promote his own work in a public park, but children still love coming across Peter standing on a tree trunk surrounded by fairies and animals.
4
The Serpentine/The Long Water
Dividing Kensington Gardens from Hyde Park, these adjoining stretches of water provide a scenic focus to your walk. Wander as far as The Ring path then detour to the Serpentine Gallery, originally a 1930s tea pavilion and opened as a contemporary art space in the 1970s. There are regularly changing exhibitions and every summer a new artist-designed Pavilion by the lake. Admission is free.
5
Albert Memorial
As you leave the park towards the Royal Albert Hall, you'll catch a glimpse of the Albert Memorial, dedicated by Victoria to her beloved husband Prince Albert after his death in 1861. Designed by George Gilbert Scott, the ornate 54m tower is even more over the top than his other famous commission, the Midland Grand Hotel (now St Pancras Renaissance). Whether you think it's magnificent or monstrous – opinion has always been divided – it's an unmistakable landmark on your route.
6
Royal Albert Hall
Prince Albert was also behind the Royal Albert Hall, commissioning it as a centre of art and science. He didn't live to see the Grade I-listed circular building open in 1871, but he would surely have approved of its glorious auditorium, glazed domed roof and 800 ft terracotta frieze spanning the red brick exterior, not to mention how it still brings culture to the people – in summer you'll have to detour past lines of people queuing for Proms tickets.
7
Exhibition Road
The Science Museum, Natural History Museum and Victoria & Albert Museum can all be found on Exhibition Road, named after the Great Exhibition of 1851. The profits from the Exhibition (any surprise that was Albert's idea too?) paid for the public museums and set up the area as a cultural quarter. Dodging pedestrians is your main worry on this stretch – it became a step-free 'shared space' in 2012, giving people preference over cars.
---
Find out more about Shine 2013 by going to www.shinewalk.org/timeout, or simply sign up now and help make London shine. The entry fee is £35, which helps cover the cost of putting on the event. Registration closes at midnight on Sunday September 15 2013.
Users say
I loved to support cancer because my adopted mother passed awayy
Backing what Martin said. Can the Bloomsbury link be fixed, please?
Hello, it's great - thank you. But there is a little mistake - the download link (pdf) for Bloomsbury (the first of 2.9) is the same like the first one - Soho. best regards Martin
This alternative take on the London Marathon replaces the traditional 'run' with a more manageable 'walk', and moves the event from day to night.
See Shine FAQs
Shine training tips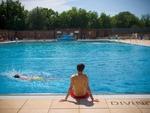 Discover more ways to keep fit in London