Shine 2013: fitness walks
Sign up and get in shape for Shine, Cancer Research UK's night-time walking marathon in London
By Time Out in association with Shine
Light up the night along with an incredible parade of over 10,000 walkers on September 28 2013 for Shine, London's night-time full and half walking marathon in support of Cancer Research UK. By joining this walk, you can raise money to help beat all types of cancer, or personalise your sponsorship to fund translational research into one of 12 cancer types - Shine is unique in enabling you to do this.
As well as being an inspiring way to raise money for Cancer Research UK, Shine symbolises the light their work can bring to the darkness of cancer. So sign up now and get going with these ten walks.
Hampstead Heath
Start: Gospel Oak rail
End: Gospel Oak rail
Distance: 5.1 miles
Time: 2 hours 30 minutes
Offering some 800 acres to traverse, Hampstead Heath is a magnet for city walkers. This route takes you past some of its highlights in a circular path, but the adventurous might like to stray off course and meander into the villages of Highgate to the east or Hampstead to the south. Both are well served by historic pubs and ideal places to head for a post-walk drink.
---
1
Hampstead Ponds
The River Fleet rises on Hampstead Heath, flowing to the Thames at Blackfriars, and feeding the Heath's 30 or so ponds. Three of them – two single-sex and one mixed – are designated for swimming, collectively known as Hampstead Ponds. You'll pass all three, as well as a large fishing pond, and come rain or shine you'll always spot bathers splashing about in the murky waters.
2
Kenwood House
This English Heritage-run mansion is closed for renovation until the autumn, but there are still reasons to linger once you've admired its handsome Georgian façade: its gently rolling grounds set off by Henry Moore's 'Two Piece Reclining Figure No. 5', the views over the Heath to the London skyline and the excellent Brew House Café.
3
Spaniards Inn
If you fancy a cheeky pint, this sixteenth-century tollgate inn is a good place to stop. It has many legends, all probably untrue, such as Dick Turpin being born there and John Keats writing 'Ode on a Grecian Urn' in its garden. True or not, the huge, family-friendly beer garden and the oak-panelled rooms, real ales and hearty roasts are appealing enough to warrant a stop.
4
The Pergola
Something of a hidden treasure, the Pergola was built in the early 1900s by architect Thomas Mawson as part of an ambitious back garden for wealthy philanthropist Lord Leverhulme. Once majestic and enchanting, the raised stone walkway with trailing plants and views over West Heath has lost some of its original grandeur, but none of its atmospheric charm.
5
Parliament Hill
Kite flyers can often be found catching the breeze on top of Parliament Hill, giving it the nickname Kite Hill. On a still day, people set their kites down to enjoy the views over London. The surrounding Parliament Hill Fields contains a lido, paddling pool and adventure playground.
---
Find out more about Shine 2013 by going to www.shinewalk.org/timeout, or simply sign up now and help make London shine. The entry fee is £35, which helps cover the cost of putting on the event. Registration closes at midnight on Sunday September 15 2013.
Users say
I loved to support cancer because my adopted mother passed awayy
Backing what Martin said. Can the Bloomsbury link be fixed, please?
Hello, it's great - thank you. But there is a little mistake - the download link (pdf) for Bloomsbury (the first of 2.9) is the same like the first one - Soho. best regards Martin
This alternative take on the London Marathon replaces the traditional 'run' with a more manageable 'walk', and moves the event from day to night.
See Shine FAQs
Shine training tips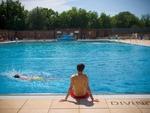 Discover more ways to keep fit in London