Shine 2013: fitness walks
Sign up and get in shape for Shine, Cancer Research UK's night-time walking marathon in London
By Time Out in association with Shine
Light up the night along with an incredible parade of over 10,000 walkers on September 28 2013 for Shine, London's night-time full and half walking marathon in support of Cancer Research UK. By joining this walk, you can raise money to help beat all types of cancer, or personalise your sponsorship to fund translational research into one of 12 cancer types - Shine is unique in enabling you to do this.
As well as being an inspiring way to raise money for Cancer Research UK, Shine symbolises the light their work can bring to the darkness of cancer. So sign up now and get going with these ten walks.
Liverpool Street to Shoreditch
Start: Liverpool Street tube/rail
End: Shoreditch High Street rail
Distance: 6.4 miles
Time: 2 hours 10 minutes
You can walk from Liverpool Street station to Shoreditch in little over ten minutes, but this walk takes you the scenic route – a two-hour trail through Spitalfields, down Brick Lane, along Whitechapel Road and along the Regent's Canal. The lengthy route is packed with historic hot spots, interesting architecture, tempting shops and even a little rural charm.
---
1
Old Spitalfields Market
Depending on which day you take this walk, you'll find a different themed market in the restored and refurbished 1887 covered market, from art to fashion and a twice-monthly record fair. In the adjacent modern shopping arcade, chain restaurants like Canteen and Giraffe are a big draw, but some of the market's traders, and independent character, still survives.
2
Ten Bells
Long associated with Jack the Ripper, this Victorian boozer on Commercial Street is a hit with tourists and walking groups. The infamous serial killer is said to have chosen some of his victims here before murdering them nearby.
3
Brick Lane
Grab some walking fuel from Beigel Bake at No.159, a reminder that Brick Lane was historically a centre of Jewish life. The many curry houses tell you about the Bengalis who settled here, but your main walking obstacles are likely to be young men in skinny jeans. The crowds are biggest on Sundays, when the Old Truman Brewery, which kickstarted the street's regeneration as a hip hot spot, hosts UpMarket and there are art and fashion markets in the surrounding streets.
4
Whitechapel Gallery
The Whitechapel Gallery was founded in 1901 to 'bring great art to the people of the East End' and quickly earned a reputation for showing avant-garde and experimental work. Artists including Mark Rothko and Jackson Pollock, and more recently Lucian Freud and Gilbert & George, have all exhibited here.
5
Whitechapel Bell Foundry
Established in 1570, this bell foundry lays claim to being Britain's oldest manufacturing company. It cast the Liberty Bell, which hangs in the Philadelphia State House, as well as Big Ben and tower bells for St Paul's and Westminster Abbey.
6
Stepney City Farm
Stop for a quick visit with the goats, sheep, donkeys, chickens and pigs that live on this working farm, and pop into the farm shop and café for a little sustenance before heading on to the Regent's Canal for a long waterside walk that will take you to Haggerston via Victoria Park.
7
Shoreditch
The walk ends in Shoreditch, with no shortage of cafés and pubs to hole up in, or for something quieter, seek out the eighteenth-century Church of St Leonard on Shoreditch High Street, a place of worship since Saxon times. If you've still got some energy, head down Old Street to Shoreditch Town Hall and see what's on; the handsome arts and events space often hosts plays by a renowned theatre groups like Hull Truck and the Almeida.
---
Find out more about Shine 2013 by going to www.shinewalk.org/timeout, or simply sign up now and help make London shine. The entry fee is £35, which helps cover the cost of putting on the event. Registration closes at midnight on Sunday September 15 2013.
Users say
I loved to support cancer because my adopted mother passed awayy
Backing what Martin said. Can the Bloomsbury link be fixed, please?
Hello, it's great - thank you. But there is a little mistake - the download link (pdf) for Bloomsbury (the first of 2.9) is the same like the first one - Soho. best regards Martin
This alternative take on the London Marathon replaces the traditional 'run' with a more manageable 'walk', and moves the event from day to night.
See Shine FAQs
Shine training tips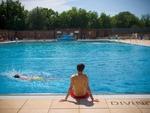 Discover more ways to keep fit in London