Shine 2013: the lowdown on London's midnight marathon
Everything you need to know about London's night-time full and half walking marathon in support of Cancer Research UK
What is Shine?
Lighting up the night-time with an incredible parade of over 10,000 walkers who adorn themselves with glowsticks, bright clothes and lights, Shine is an inspiring way not only to raise money for the wonderful charity Cancer Research UK, but is also a way of symbolising the light their work can bring to the darkness of cancer, which affects so many lives.
When is Shine 2013?
At night, on Saturday September 28 2013.
Where is Shine 2013 taking place?
Setting off and returning to Battersea Power Station, the route takes in some of London's most iconic sights, passing the Houses of Parliament, the London Eye, Somerset House, St Paul's Cathedral, the Tower of London and Tower Bridge. The event starts with warm-ups from 7.30pm and the main marathon walk begins at 8.15pm.
Scroll down to see maps of the route:
Why should I get involved?
Cancer is a disease that affects more than one in three of us in the UK. By joining this walk, you can raise money to help beat all types of cancer, or personalise your sponsorship to fund translational research into one of 12 cancer types. Shine is unique in enabling you to do this.
Who's going?
We are! Time Out has got together a team of walkers from across our staff. Young and old, our team will be joining the 10,000 other walkers on the night. The walk is open to all men and women aged 13 and older. Why not sign up with friends, family or workmates and support each other along the way?
Will I be able to manage the walk?
Not everyone can manage the full marathon distance (26.2 miles), so there is also a half-marathon route. The event organisers are also welcoming volunteer helpers who want to lend their support in other ways on the night.
How do I get involved in Shine 2013?
You can find out more about Shine 2013 by going to www.shinewalk.org/timeout, or simply sign up now and help make London shine. The entry fee is £35, which helps cover the cost of putting on the event. Registration closes at midnight on Sunday September 15 2013.
This alternative take on the London Marathon replaces the traditional 'run' with a more manageable 'walk', and moves the event from day to night.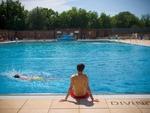 Discover more ways to keep fit in London