Things to do in London this Sunday
Forget about your day of rest with our tips for what to do this Sunday in London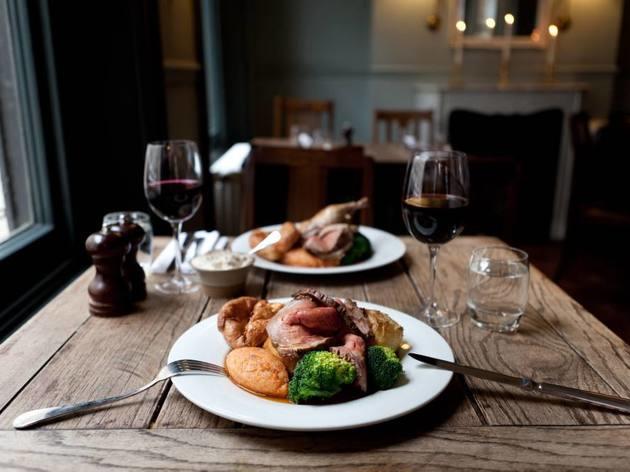 Finish your weekend in style with our guide to the best entertainment, events and places to go in London this Sunday, featuring an array of fantastic ideas that show the city at its best on this day of rest.
RECOMMENDED: Find more things to do in London this weekend
1
Once again you can expect to see remarkable feats of astrophotography at the Astronomy Photographer of the Year exhibition. It's a chance to see magical views of both our own night sky and of galaxies far, far away. The winning spacey visions come from dozens of professional and amateur snappers in various categories including 'Planets, Comets and Asteroids', 'Stars and Nebulae', 'Galaxies' and 'Young Astronomy Photographer of the Year' for under-16s. Soar down to Greenwich to see the winners from 2016's competition on display.
Read more
2
Dance the can can to the music of Bizet, Offenbach, Edith Piaf, and Charles Aznavour as Cecil Sharp House is transformed into a pool of moonlight by the side of the Seine. Following the success of their Russian Winter Ball, Igor Outkine's Mazaika dance band provide the music, you provide the steps, giving you the chance to show off your dancing feet with tunes to waltz to, foxtrot, tango, and jive. Dress code: belle epoque or Paris fashion week. 
Read more
4
Now in its fifth year, Best of Britannia will be transforming Victoria House in Bloomsbury Square into Britain's largest pop-up department store. The USP? Every product available to buy has been made in Britain. Best of Britannia will showcase over 200 of the best brands that the country has to offer: all bases are covered, whether you're after a new set of wheels, some top notch men and womenswear or furniture and furnishings. 
Read more
5
Now in its third year, Brixton's vegan food event packs The Dogstar full of stalls serving cakes, Mexican food, vegan Sardinian food, burgers, recipe books, presents and snacks that anyone can enjoy. Round your afternoon off with the pub's vegan cider and pizza and you've got a marvellous cruelty-free Sunday lined up for yourself. 
Read more
Josie Long has spent years shrugging off her reputation as the queen of quirk with a series of passionate, angry but ultimately optimistic political shows. It's done her good, too – two of them received Foster's Edinburgh Comedy Award nominations. 2014 show 'Cara Josephine' was another change of tack: a heartfelt, introspective piece of stand-up about break-ups, family and romantic ideals, that garnered rave reviews at the Edinburgh Fringe. New show 'Something Better' is a mix of introspection and optimism, silliness (look out for the push-button shower bit) and political inspiration (Long's been busy interviewing activists about what they do and why). Don't miss it, comrades.     
Read more
See more comedy gigs in London this weekend
Find things to do any day of the week
London is a treasure trove of brilliant activities and days out worth boasting about. Whether you live and work in the capital or you're planning a holiday, there's loads of ways to fill a free day with fun.
Read more
Quiet week ahead? Not anymore. Get a load of this week's ten biggest happenings and you'll be begging for a night off by Sunday.
Read more