Things to do in London this Sunday
Forget about your day of rest with our tips for what to do this Sunday in London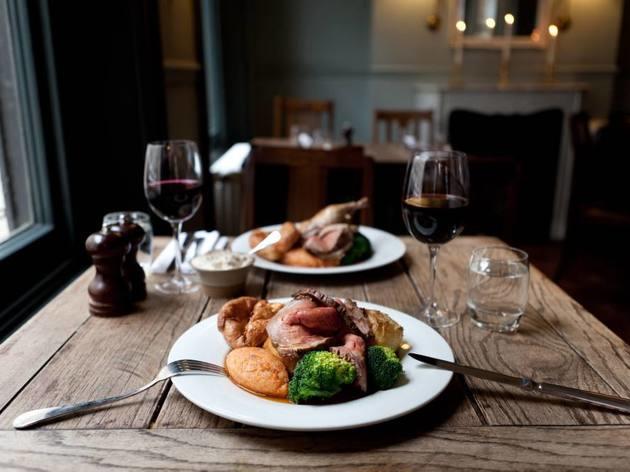 Finish your weekend in style with our guide to the best entertainment, events and places to go in London this Sunday, featuring an array of fantastic ideas that show the city at its best on this day of rest.
RECOMMENDED: Find more things to do in London this weekend
1
The Village Butty's Apple Day
Visit the floating village hall on Tottenham Marshes for a celebration of the juicy fruit. Bring apples for pressing, a thirst for cider, energy for the ceilidh and an appetite for roast chestnuts.
2
Brand new Southwark development Flat Iron Square hosts its first flea market this weekend, with carefully chosen stalls selling vintage and crafts. There's loads of great food options, too.
Read more
3
Since the traditional fireworks aren't really suitable for an indoor event, Indian restaurant group Dishoom are once again inviting families to celebrate Diwali with a day of storytelling, colourful activities and workshops, live music and sweet treats. This year visitors can get stuck into pavement painting, henna and face-painting for all ages.
Read more
4
The AAF does exactly what it says on the tin. Since its launch in 2008, it's made buying art a far less exclusive affair – works are priced at a maximum of £5,000, and tips for buying are listed on the website. It's a good mix of work too: there tend to be lots of limited-edition stuff by household names. But you're better off investing in art by the younger, emerging artists – it could be worth a hell of a lot more in a few years' time.
Read more
Ken Loach's new film about people on the British breadline is angry, powerful and compassionate
Read more
The wonderfully uplifting story of a teenage chess prodigy from the streets of Kampala, Uganda
Read more
This experimental doc explores the incident in 1974 when an American news anchor killed herself on live TV
Read more
If you ever had a fleeting affection for gobby Mancs Oasis, this rags-to-riches doc will make you smile
Read more
Show more
See all films now showing in cinemas
Find things to do any day of the week
London is a treasure trove of brilliant activities and days out worth boasting about. Whether you live and work in the capital or you're planning a holiday, there's loads of ways to fill a free day with fun.
Read more
Quiet week ahead? Not anymore. Get a load of this week's ten biggest happenings and you'll be begging for a night off by Sunday.
Read more