What's on in London in 2013
Looking ahead to the best exhibitions, shows, films, festivals and events this year
---
Sure, 2012 was a spectacular year, but we think 2013 has the potential to be even better. There are heaps of events in London to look forward to over the next 12 months, including brand new dates for the diary and familiar annual events such as Notting Hill Carnival and the London Marathon. Take a look at the lists below for our recommendations of the events you really shouldn't miss this year, and let us know if there's anything you think we've forgotten about via our comments form.
The best of London in 2013
---
January 2013 highlights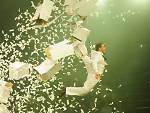 ---
Dates for the diary in 2013
A four-storey observation deck on floors 68 to 72 of the Shard, offering panoramic, 360-degree views across the capital and beyond.
'South Park' creators Trey Parker and Matt Stone's comedy musical about a pair of hapless Mormon missionaries.
---
Users say
Is Wonderfull Live The Things.
unfortunately the web site is incomparable to what was the magazine. It is really a pity to loose one of the most iconic magazine of London. The web site will not be used by elderly people or people who just come in London for few days. You think the era of paper magazines is finish, i think for the next 5 years they still will have a big role, and you've done this change too soon. The web page is too politically correct, without soul, anorexic. You will have to recruit some of the old guard of Time Out magazine to revamp the web site. In the meanwhile it is very difficult to find information on events in London, and it will be the venues and fringe performers to suffer. Sorry to be critical, i have tried to be open, hope it helps. Carlo
The best of 2012
Who cooked up a storm in 2012? See our picks of the tastiest food in 2012.
Read more