Your ultimate guide to London
London restaurants and bars, films and theatre, art, gigs, clubs, shops and more...
Bar of the week: Heist Bank
Craft beer and pizza in a canalside location: finally, a good reason to go drinking in Paddington
Read more
The Cronuts have landed!
The cult pastry has officially landed in London. But should you believe the hype?
Read more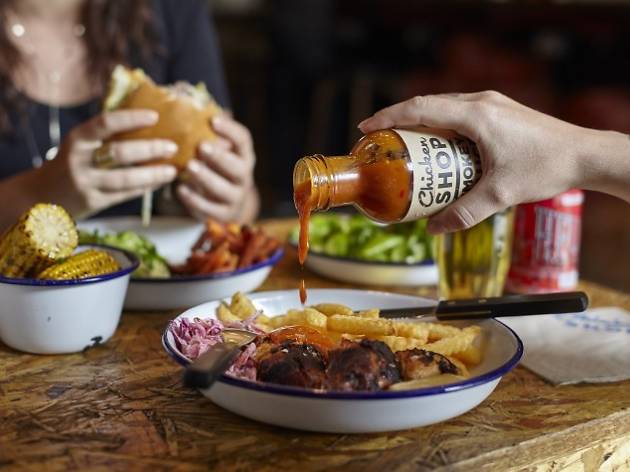 Offer: Chicken Shop ft. Dirty Burger
Celebrate National Chicken Month by saving up to 53% on a meal at one of these great restaurants
Read more
Last chance! London's best rooftop bars
Not made it out for that skyline-side cocktail yet? Most of the bars on this list are closing this weekend
Read more
A giant thumb has landed on the Fourth Plinth
It's called 'Really Good' and it's, uh, really good
Read more
Latest offers
17-dish brunch at Kurobuta Chelsea
Just £30 | BUY NOW
Read more
'Beautiful - The Carole King Musical' The Aldwych Theatre
From just £15 | BUY NOW
Read more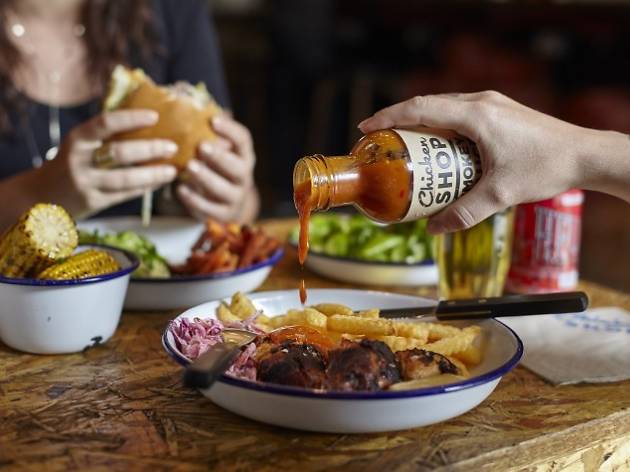 A main, side and pudding at Chicken Shop ft. Dirty Burger
From just £6 | BUY NOW
Read more
'The Curious Incident of the Dog in the Night-Time' with a free book
From just £18 | BUY NOW
Read more
Find more great offers