Stand-up comedy shows in LA: Comedians headlining in LA in March 2013
Explore our detailed calendar of stand-up comedy shows in LA to find out which of your favorite comedians are headlining in Los Angeles this March.
---
The broad and animated Ferrara, who's been a frequent stand-up guest on several late-night talk shows, may also be recognizable from his stint on Rescue Me. He digs into his family and home life with gusto, and makes great use of his New York accent as he does it.
Flappers Comedy Club
Fri Mar 1 - Sat Mar 2
This tall (and funny) drink of water hails from Vancouver, British Columbia, and has toured across North America and is a regular at Festivals, from Montreal, Aspen, Vancouver and Halifax. You may have caught his set on the Tonight Show with Jay Leno, but his live stuff feels much more relaxed, and is ultimately much funnier.
Madigan, who now has both a Comedy Central and an HBO special under her belt, is proof that a straightforward, hardworking stand-up doesn't have to be a throwback. She creatively blends matter-of-fact observations with confessional tidbits while scrutinitzing everything she happens upon with a well-honed sarcasm. One of her biggest fans is Lewis Black, who made her a regular on Root of All Evil.
City National Grove of Anaheim 2200 E Katella Ave
Fred Kavli Theatre at the Thousand Oaks Civic Arts Plaza 2100 E Thousand Oaks Blvd
The Ice House 24 N Mentor Ave
Once called the "comic's comic," Pardo credits include everything from bit parts in sitcoms like That '70s Show to opening for Conan O'Brien at his late-night tapings. When it comes to comedian podcasts, his award-winning "Never Not Funny" ranks second only to Ricky Gervais' and has featured guests like Sarah Silverman and Jon Hamm. But he truly shines when interacting with audiences; experience the funnyman's routine firsthand and you may even end up as the butt of one of his jokes.
With his crackling energy, simmering rage and trademark "uninformed logic," Burr is simply one of the best comics working. As his specials Why Do I Do This? and Let It Go attest, Burr is at his best when positing notions that no sane person could possibly agree with (at least not in public), and then winning the crowd over, joke by joke and laugh by laugh. He's been nabbing more parts in films lately (such as the recently released Stand Up Guys with Al Pacino), but it hasn't stopped him from maintaining a tour schedule.
Largo at the Coronet
Wed Mar 16
Maronzio Vance, who was on Last Comic Standing and will be on the new Fox reboot of In Living Color, has an easygoing manner that makes the funny stories in his stand-up feel completely relatable.
Freewheeling, beat-boxing musical-comedy madman Reggie Watts blows minds and steals hearts whether he's opening for Conan O'Brien, appearing on Comedy Central in his own special or doing ten minutes in a LA bar. Tonight he plays a proper headlining gig.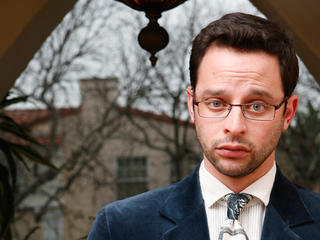 Kroll, currently seen on FX's The League, is a ridiculous and ridiculously funny character actor. If you've ever seen him as Bobby Bottleservice or on The Oh, Hello Show with John Mulaney, you know how his mind works when he's making comedy on his own terms. In 2013, he unveils his new Comedy Central series, Kroll Show.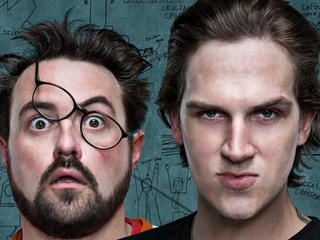 Jersey's own self-made writer, director and family man Kevin Smith dishes out life advice in his new book, Tough Sh*t. Among the choice bits he proffers: the reasons to accept Ferris Bueller as one's personal savior, and the differential between the fun of eating and the fun of being fat.
Need any further evidence that comedy's lowbrow is becoming accepted in the hallowed halls of high culture? Silverman will bring her acerbic, off-color act to Largo at the Coronet.
Musical comedy duo Garfunkel & Oates—a.k.a. Riki Lindhomme and Kate Micucci—expand quirky, everyday observations about pregnant ladies and opening presents into cute and clever ditties. They're also naughty enough to ensure that their sweet voices and uke-and-guitar combo transcend the twee.
The host of G4's Web Soup, a regular panelist on Chelsea Lately, a writer for Wired magazine and a member of nerd-rock band Hard 'n Phirm, Chris Hardwick maintains a busy schedule. This March date in Anaheim finds Hardwick collaborating with special guests Jonah Ray and Matt Mira for a live edition of his popular Nerdist podcast.
---
You might also like
---
More stand-up comedy shows in LA in March 2013
Mar 1: Bill O'Reilly and Dennis Miller: Bolder and Fresher at Nokia Theatre LA Live
Mar 15: Megan Mullally with her band Nancy And Beth at Largo at the Coronet
Mar 16: Greg Fitzsimmons at Hollywood Improv
Mar 21–22, 24: Rob Schneider at the Comedy & Magic Club, Canyon Club and Flappers Comedy Club
Mar 23: The Sklar Brothers at Hollywood Improv
Mar 28: John Reilly & Friends at Largo at the Coronet
Time Out Los Angeles on Spotify