The best movies of 2012
Team Film chooses its best movies of 2012, as well as the next ten that would have made their personal lists—plus, the worst films of the year.
By David Fear, Joshua Rothkopf and Keith Uhlich Thu Dec 20 2012
This Is Not a Film
Ten more of David Fear's best movies of 2012
11
This Is Not a Film
Jafar Panahi's document of life under house arrest is actually more than a film; it's a politicized portrait of an artist as a wing-clipped bird still determined to fly.
12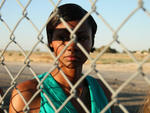 Middle of Nowhere
The tests and trials of a woman waiting out her husband's prison term are etched in this sensitive, superbly realized indie drama.
13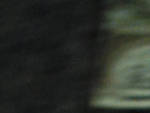 Holy Motors
Motion-capture coitus, evil leprechauns, rousing musical numbers: Leos Carax's first feature in 13 years proves his fertile, film-obsessed imagination has not diminished.
14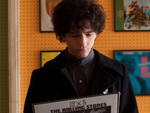 Not Fade Away
The Sopranos' David Chase pays tribute to the revolutionary potential of '60s rock & roll in this dreamlike coming-of-age tale.
15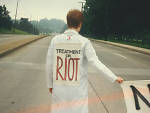 How to Survive a Plague
Anti-AIDS activism gets the valedictory documentary it deserves, as journalist-turned filmmaker David France traces the history of ACT UP and its lifesaving legacy.
16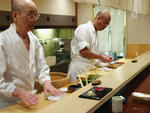 Jiro Dreams of Sushi
This delicate doc on the world's greatest sushi chef and his heir apparent is essential viewing for both foodies and those dealing with father issues.
17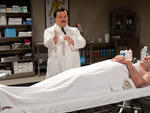 Bernie
What starts out as a true-crime story about a murder in the Lone Star State morphs into a glorious, giddy tribute to small-town Tex-ccentricity. Bravo, Richard Linklater!
18
Cosmopolis
David Cronenberg turns Don DeLillo's novel about 1-percenter privilege into a disturbing, surreal satire—an awesome David Cronenberg movie, in other words.
19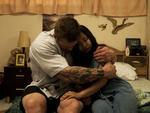 Teddy Bear
Danish pro bodybuilder and actor Kim Kold adds heart and soul to this tale of a hulking, lonely mama's boy looking for love.
20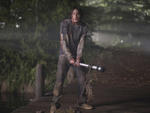 The Cabin in the Woods
Even if you know the big reveal, this meta horror movie (cowritten and produced by Joss Whedon) still deconstructs the genre with sui generis brilliance and wit.
---
---
Time Out Los Angeles on Spotify