Valentine's Day gifts: The best Valentine's gift ideas
Your guide to the best Valentine's Day gifts for her and for him—from fun and casual to romantic to sexy
Chocolates and roses are so passé! This year, surprise your Valentine with a unique gift idea. Find pretty, racy underthings and delicate gifts from the heart for her. For him, celebrate his photography hobby or win him over through his taste buds. From tight budgets to money's-no-object tastes, we've got your best Valentine's Day gift ideas.
Recommended: See more Valentine's Day in Los Angeles

Photograph: Courtesy Cast of Vices
Valentine's Day gifts: Cast of Vices' Handcuff Bracelet
$250. Available at A+R.

Why leave the handcuffs in the bedroom? Take hold of your honey with this provocative yet delicate cuff bracelet to wear as a reminder of the last time you played cops and robbers—under the sheets.
You might also like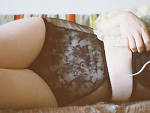 ---
Write your own review