Los Angeles hotels: Budget-friendly options
Save cash for seeing sights, with these budget-friendly Los Angeles hotels, ranging from funky and charming to spare and modern.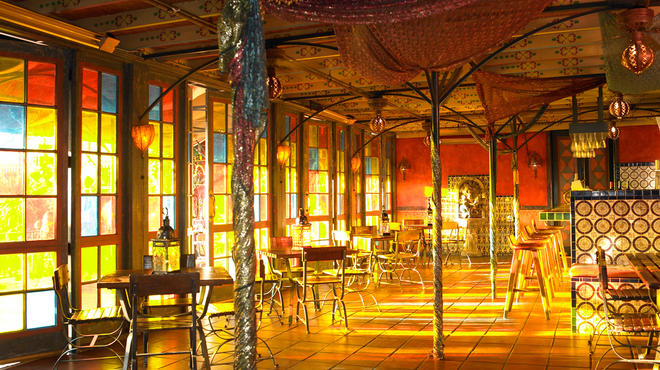 Hotel Figueroa
Los Angeles hotels can run from uber expensive to down-and-dirty cheap. These budget-friendly options will let you save your cash for touring by day and nights on the town.
Rated as: 3/5
Price band: 2/4
Critics choice
This striking hotel is a dramatic mix of Morocco and Mexico, and oozes the kind of charisma boutique hotel designers so often fail to achieve. Built in 1925 as a YWCA, the Figueroa is now more exotic, but it's still an absolute bargain. The hotel's airy lobby is a potpourri of Moroccan chandeliers, huge cacti and woven rugs; toward the back, there's a low-key bar and a lovely pool area that's at its atmospheric best after dark. The rooms, which vary in size, are done out in funky casbah chic with Mexican-tiled bathrooms. Amenities are few and far between, but they're not really the point.
Rated as: 3/5
Price band: 1/4
This unpretentious hotel underwent decorative renovations recently. Although it's still modestly furnished, it offers something most other Santa Monica hotels don't: free parking. Rates are reasonable, and advance reservations will secure a clean, comfortable room with an ocean view. One appealing feature is the retro blade sign on the corner, which harks back to the days when Santa Monica truly was a laid-back beach town at the end of Route 66.
Rated as: 2/5
Price band: 1/4
The rooms at the Beverly Terrace are smaller and less luxurious than other Beverly Hills hotels, but this mid-century spot does offer one of the best deals to be found in the area. Teak furniture and planted palms hint playfully towards a tropical getaway, though the decor in the rooms themselves (which aren't huge) is retro and minimal. Continental breakfast is included in the rates; Trattoria Amici, the hotel's restaurant, offers Cal-Italian cooking. There's also a small garden and a nice little pool.
---