2014: The year in overkill
Time Out editors around the world, both bearded and non-bearded, pick 2014's biggest runaway trends, done-to-death ideas and please-kill-me-nows…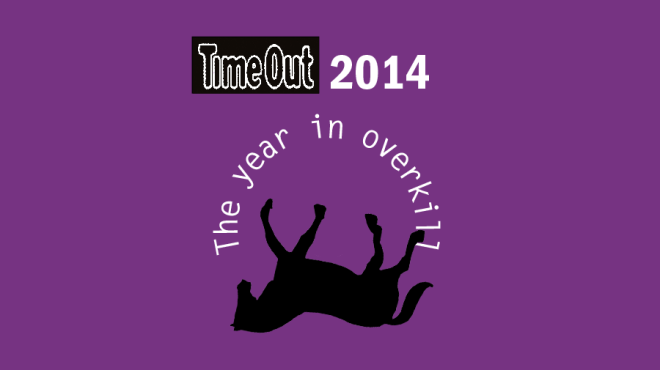 Artisan toast
USA
National editor at Time Out North America Lauren Berger: 'The biggest new cliché of the year has to be artisanal toast out of San Francisco, which has made its way across the nation. Trouble Coffee's cinnamon sugar toast (where the trend started) and The Mill's famous $4 toast (really only $3.50 and topped with everything from local honey and house-made Nutella to apple butter) launched a craze that predictably spread to hipster niches in LA and Brooklyn and now toast bars are popping up all over. But while eyes roll, we're still ordering it. Mostly because it's so damn good. Best thing since [also a heated subset of] sliced bread.'
SEE MORE ON THE AVANT-GARDE CAFÉ SCENE AT TIME OUT SAN FRANCISCO
Escape rooms
Worldwide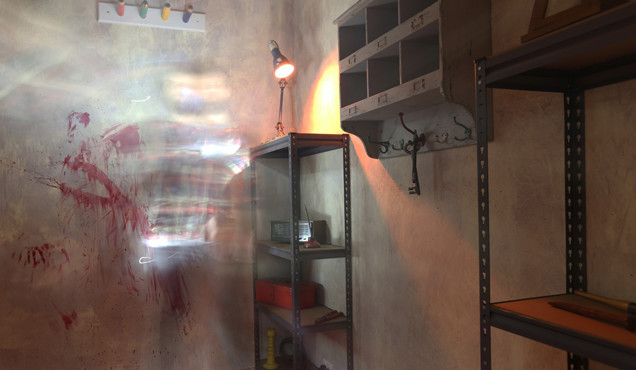 No escape indeed from this slightly troubling real-world trend. Essentially self-kidnapping for fun, it involves groups of people solving puzzles against the clock to— OH MY GOD LET ME OUT, PLEASE PLEASE JUST LET ME OUT.
We're already feeling the cultural claustrophobia in Melbourne, Kuala Lumpur, London, Los Angeles and Barcelona. We all saw the 'Saw' movies, right?
Kate Bush ticket fever
London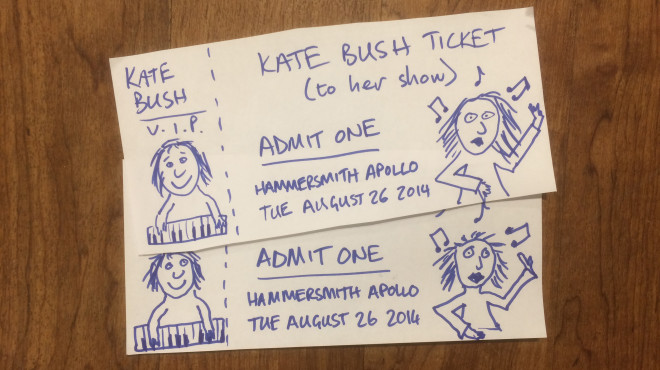 To qualify: we love Kate Bush. Nothing against Kate Bush, who is a genius and a treasure. BUT: she played 22 dates in London this year, her first live shows since 1979. All 80,000 tickets sold out within minutes in March and this came as such a psychological shock to people that it engulfed all conversation in a city of 8 million people, for a whole summer. Freakish FOMO anxiety ran so high that a national tabloid had to reassure those who didn't manage to get hold of tickets that they were statistically normal human beings.
Oh, and now this.
Restaurants where you can only eat one thing
Paris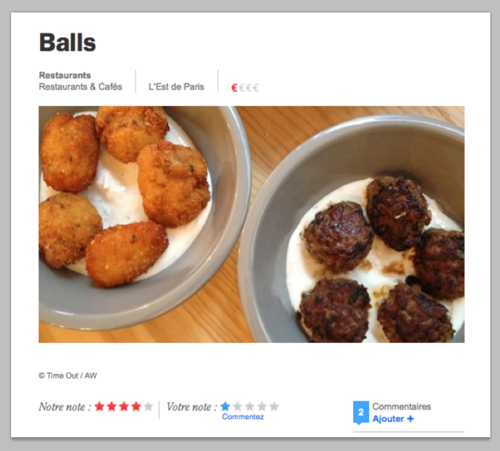 Time Out Paris English editor Ellen Hardy: 'Mono-menus: the strange and ever-increasing trend for restaurants that only sell one thing. This was kind of cute in February but by the end of the year it was eliciting only groans Paris-wide. There's one that does chips, one that does rolls, and one, unbelievably, that just does balls. We might be a spoilt society saturated with choice, but we're really OK with menu options.'
WE GAVE 'BALLS' FIVE STARS; YOU GAVE IT ONE STAR… SEE THE REVIEW AT TIME OUT PARIS
An admittedly very good hot dog place closes. A whole city falls into mourning
Chicago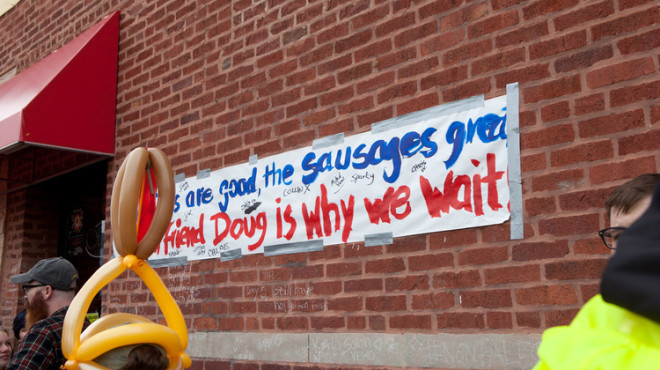 October 3 2014. A dark day for the citizens of Chicago. The wurst, in fact. This was the day when cherished institution Hot Doug's hot dog shop closed, and the city's population woke up with a massive meat-hangover and facing the prospect a Doug-less Chicago. Here's how they dealt with that:
We're all going to see what I'm like without @hotdougs in my life come Oct. 3. It isn't going to be pretty.

— Michael Moreci (@MichaelMoreci) May 6, 2014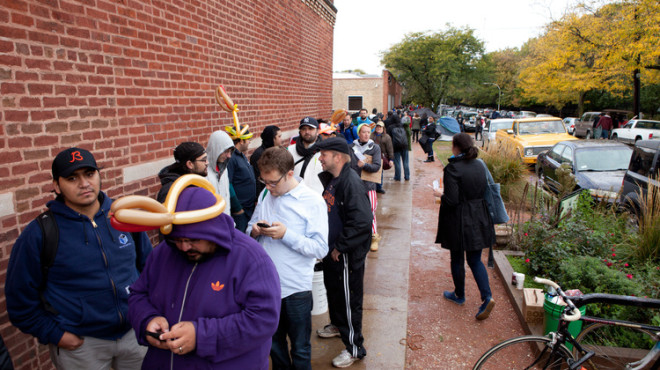 "D'oh!" – That guy with the Hot Doug's tattoo ensuring him free Hot Doug's for life. — Richard Giraldi (@rgiraldi) May 6, 2014
"Goodbye to Hot Dougs, You held this city's heart between your buns."

— Patric King (@patricking) May 6, 2014
'We were guilty of overhyping it too,' admits Time Out Chicago editor Laura Baginski. And, yes, people really did get Hot Doug's tattoos done so Doug would give them free hot dogs. Lots of people, actually…
SEE MORE HOWLS INTO THE DARKNESS AT TIME OUT CHICAGO
Man bun hilarity: the forgotten victims
Hong Kong
Time Out Hong Kong editor Anna Cummins: 'Yes, yes, the man buns phenomenon has been noted by just about everyone this year. But here in Hong Kong, the hairy twist is that 'Man Bun' is a common name. Resulting in much online confusion, plus many amusing LinkedIn-profile browsing opportunities for HKers in the know.' Such as Man Bun's, Man Bun's, Man Bun's and, of course, Man Bun's.
The return of old Andrew Lloyd Webber musicals
London
Really? Has the West End lost its memory? In recent years it's been running around, trying everything new, but nothing impressed them at all. (We never expected it to.) Then, in 2014, it remembered a time it knew what happiness was – all through its wild days, its mad existence – and a new trope has begun…
Time Out London Theatre editor Andrzej Lukowski: 'The West End's unimaginative response to the failure of "I Can't Sing" and the closing of "We Will Rock You" was to bring back "Evita" and "Cats" in 2014. God, we're so bored.' The truth is, they never left us.
SEE TIME OUT LONDON'S REVIEW OF 'CATS' 2014
Selfie sticks
Asia-wide
Nominated by Time Out editions in at least four major Asian megacities, the selfie-stick is clearly one of today's most popular forms of stick. But hang on – they're kind of a good idea, aren't they? (Better shot composition, aerial perspective, double-chin reduction…) So it's hard to put your finger on exactly why this has been grinding our gears so this past year.
Is it because they are the ultimate projection of the affluent classes, extending an acquisitive middle finger to the rest of the world? Or that they are radio masts of self-regard that broadcast waves of narcissism intense enough to make passers-by feel nauseated? Or is it, in fact, that they make wildly expensive 21st-century technology reliant on medieval technology and that's just very annoying?
Whatever our problem, Time Out editors worldwide agree they are a blight on our streets and should always be taken and snapped in two. Except when used in this specific situation, when they are the greatest things ever invented:

LinkedIn congratulating people on their work anniversaries…
The internet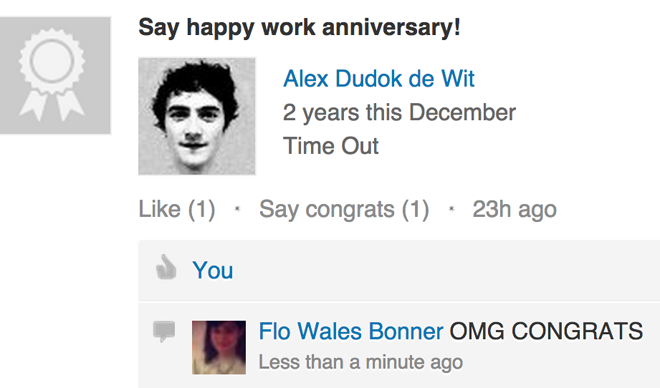 … which, in reality, are very often their blog anniversaries, their cupcake-baking anniversaries or their redundancy anniversaries.
Café diversification
London
This year London has been puzzled by a run of new cafés specialising in all sorts of esoteric interests; anything, it seems, other than coffee. So far we've had: a boardgame café, an inevitable cat café, a Russian time-café where you pay by the minute (and make your own coffee) and a much-maligned breakfast-cereal-based café in Brick Lane (pictured, with the twins who run it). And, OK, yes, it was us who did a substantial amount of the maligning:
SEE THE TIME OUT GROUP FOOD EDITOR'S REVIEW OF 'CEREAL KILLERS' CAFÉ
Bars with no imagination
Paris | London
For anyone planning to set up a new bar or club with any hope of hipster cachet, annexing some old, abandoned blue-collar premises has to be at the very top of the business plan. But current scenester thinking in Paris seems to have jettisoned 'Business Plan Item 2: find a pretentious name, maybe that of an 18th-century philosopher', and has instead just gone with whatever they find on the signage. Recently there's been: La Quincaillerie (Ironmonger), Touller Outillage (Tool Shop), L'Alimentation Générale (Grocer) etc. Lesson here: think twice before entering a bar called La Fosse Septique in Paris.
The Cambridges' wonderful visit to Oz
Sydney
Three British rich people went to Australia for ten days in April, and – apparently because one of the rich people was a baby – the country's usually hard-nosed media collapsed into a cooing, curtsying, clucky mess.
Time Out Sydney editor Nicholas Fonseca: 'In foam-at-the-mouth levels unseen since Oprah Winfrey turned our most cherished architectural wonder into the Oprah House, Sydney media tripped all over itself to cover William and Kate and baby George's visit to our shores. And everybody in the Time Out Sydney offices pretty much spent the whole time shrugging.'
SEE MORE ROYAL AMBIVALENCE AT TIME OUT SYDNEY
Street food jumps the sharkburger
Food
The culinary world hit 'peak street food' this year, and Time Out Group Food editor Guy Dimond captured the very moment it happened – when he spotted the appearance of a KFC 'food truck' in London: 'How long now before McDonald's start selling McKimchee burgers from converted VW camper vans? Or before Angus Steak House do a pop-up at Meatopia? The writing is on the exposed-brick wall.'
Music festivals hit saturation point
UK | Ireland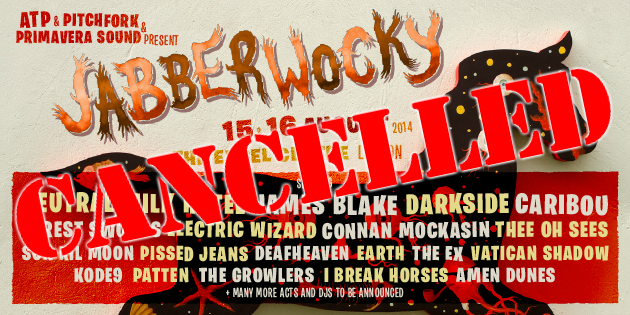 The continued sprouting of boutique, niche and occasionally back-garden music festivals across the British Isles resulted in the festival bubble well and truly bursting this year. The summer's biggest downer was the last-minute cancellation of London's much-anticipated Jabberwocky weekend in August. Organisers ATP said the art-rock festival was called off due to poor ticket sales 'in an increasingly aggressive festival market' (and then became mired in a squabble over who was responsible for refunding disappointed ticketholders).
Also dead in the field this year: Ireland's Oxegen Festival, Another World in Buckinghamshire (who sent all the ticketholders a pair of headphones to make up for it), Rockness in Inverness (it blamed the Commonwealth Games) and Alt-Fest in Northamptonshire – whose demise with three weeks to go organisers at first kept on the QT. In the end the cancellation was announced, awkwardly for all concerned, by the headliners themselves, including Marilyn Manson and Gary Numan. Were friends apoplectic? Dare say they were.
Hello Kitty's neverending 40th birthday
Los Angeles
Time Out Los Angeles editor Sara Fay: 'LA played host to her 40th birthday party this year, and it dragged on and on… She got an art exhibition, a fan convention, a food scavenger hunt, a hotel suite and a live tour coming next year. Sure, she's adorable, but she also needs to stop it right meow.'
SEE MORE KITTY MADNESS AT TIME OUT LOS ANGELES
Yo-Kai Watch
Tokyo
And further exhausting the world's available cute reserves in 2014 was the Yo-Kai Watch phenomenon. What is Yo-Kai Watch? It's Pokémon + a young Hello Kitty = this red demon thing, given a Japanese folkloric twist and billions in industrial neon marketing wattage. Since its inception as a Nintendo 3DS game in July 2013 the franchise has taken over manga, spawned an anime series and become so popular it's now basically replaced all Japanese culture that has ever existed. So… What is Yo-Kai Watch? Exactly. There's nothing you can do to understand it, but in 2015 it's coming for you anyway.
Rstrnt nms wtht vwls
Washington, DC
National editor at Time Out North America Lauren Berger: 'Just this year we saw GRK and STK join the ranks of DGS and GBD. DC loves its TLAs (three-letter acronyms).'
Blue-sky thinking at the APEC economic summit
Beijing
Time Out Beijing English editor Lee Williamson: 'Most years, APEC [the Asia-Pacific Economic Cooperation conference] comes along without much fuss – like every good economic summit should. When it was our turn to host, however, everything got amped up to 11. Even putting aside the opening ceremony, which was on a scale to put the Beijing Olympics' to shame, Beijingers couldn't help talking about APEC a lot.
'First there was the news that many would get a three-day holiday. Then came the news that we'd have to work the weekend after APEC to make up for it (which didn't go down as well). Then restrictions were put on car use so that only half of us could drive on any given day, to limit pollution.
'With all the all the fretting over clear skies, Beijing's APEC is the only economic summit to have (jokingly) had a Pantone colour named after it. 'Apec Blue' will remain an unofficial colour swatch long after the politicians have reneged on the deals they made here. So at least we have something to show for all the disruption.'
Designer flip-floppery
Style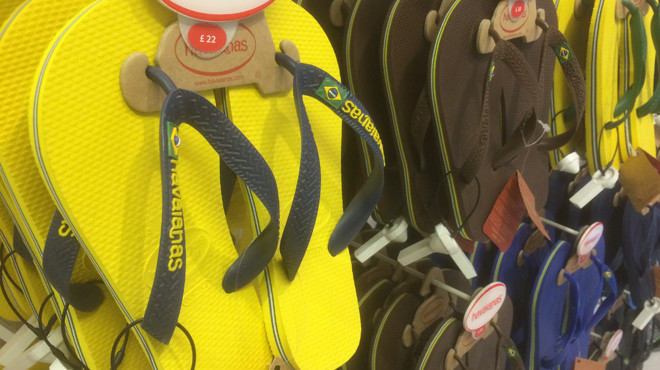 The FIFA World Cup was as all-consuming as it always is this year – although it's technically impossible to have too much Brazilian culture in your life. That said, the worldwide spate of conspicuous Havaianas-wearing, on pavements and public transport, in cities that don't have beaches, was a bit much. Note to selves, ahead of the 2016 Rio Olympics: Selves, if we must go boho-strappy hundreds of miles inland again, instead let's do it for a worthy cause with Gandys.
And on that FIFA World Cup, just in case you missed it…
HBO
This had to be one of 2014's best pieces of journalism. We're nominating it for a Pulitzer. Oh, wait, that costs $50. Anyway:

Heston Blumenthal causes the good people of Melbourne to turn on each other for food
Melbourne
Rose Johnstone, Time Out Melbourne Lifestyle editor: 'When British celebrity chef Heston Blumenthal announced he would be transplanting his triple-Michelin-starred restaurant The Fat Duck to Melbourne for six months in 2015 – while his UK premises closed for refurbishment – nothing short of a bookings war broke out. Sittings are $525 per head, and tens of thousands entered a ballot for extremely limited seats. Smug ducks are lording their tickets to eat over the losers, and the hysteria has been marred by a rash of ticket scalpers.'
SEE TIME OUT MELBOURNE'S INTERVIEW WITH HESTON
Unstoppable coleslaw on'slawt
Food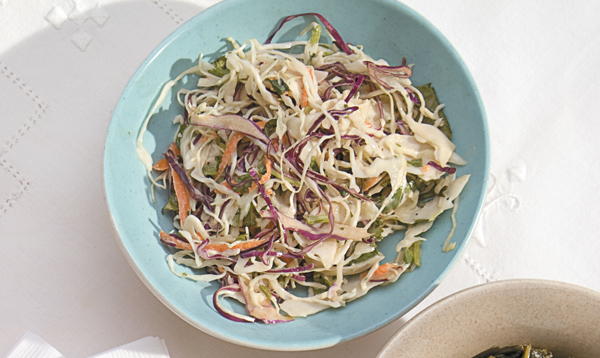 Somehow, amid 2014's feeding frenzy of pulled-pork this and mustard-vinegar-barbecued that, coleslaw rebranded itself as 'SLAW!, crept in from the peripheries of whatever dish it was that it was supposed to be garnishing and stole centre-plate. Oh, you may be getting artisan status and top billing on menus these days, but we see through it all. We know what you really are. Shredded cabbage. That's right. Now get back in your little pot.
End-of-year round-ups
The media

No, no, it's fine – we were all thinking it.
SEE MORE WITH OUR 'THE YEAR IN GOOD IDEAS' AND 'THE YEAR IN BAD IDEAS' ROUND-UPS
The people at Time Out Cyprus really seem like they've had enough of this man…
Cyprus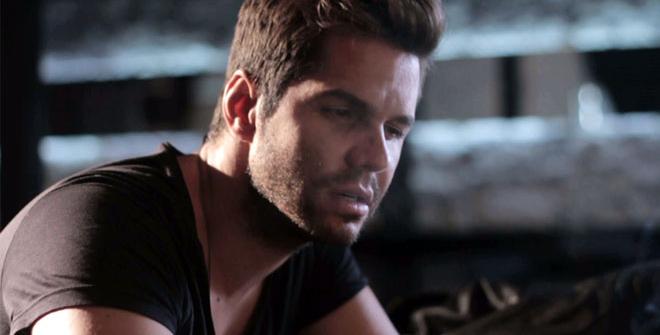 Time Out Cyprus editor Silia Ioannidou: 'Not again! Same old same old! Mainstream Greek singers coming to Cyprus, for a millionth time… Ban Giorgos Tsalikis from Cyprus forever!!!'
And finally: entering our Clichés Hall of Shame this year…
The English-speaking world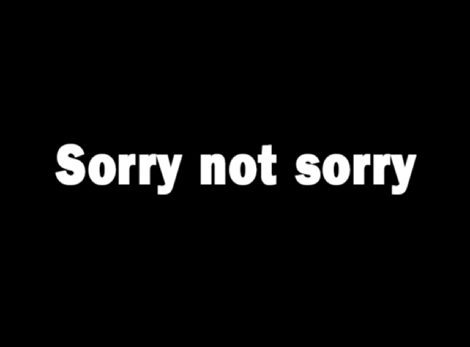 Because I know, right? Time Out Chicago's annual round-up of strangulable usage is both hilarious and necessary. World-in-2015, you are hereby requested to READ IT AND HEED IT.
---
FOR MORE IDEAS FROM EVERYWHERE, LIKE TIMEOUT.COM ON FACEBOOK   
---
You might also like