The Time Out All-Time Good Times Top 5
The best festivals for fun, sun and good vibes – according to Time Out music editors around the world
5. Secret Garden Party
UK July 23-26 2015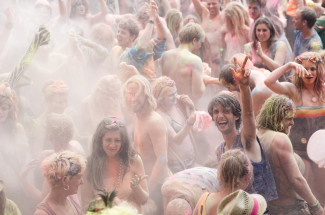 At number five in our list of music festivals that bring the good times is Secret Garden Party. Look at all those people larking about as part of the annual paint fight! Who's winning? Frankly, they're covered in so many good vibes they just don't care.
SEE MORE ON SECRET GARDEN PARTY WITH TIME OUT LONDON
 
4. Benicàssim
Spain July 16-19 2015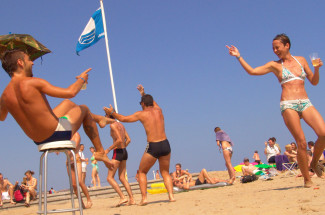 All-night music + wanton nudity + weather that's distinctly El Scorchio – all part of the (probably Speedo-clad) package at Beni, where it's fair to say the vibes are muy bien.
 
3. The Garden Festival
Croatia July 1-8 2015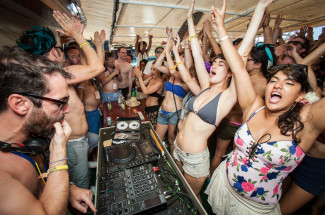 There's no two ways about it – these people listening to DJs spinning choons at Garden Festival in Croatia are clearly YOLOing all over the shop. (This year's the festival's last – buzzkill.)
SEE MORE ON THE GARDEN FESTIVAL WITH TIME OUT LONDON
 
2. Camp Bestival
UK September 10-13 2015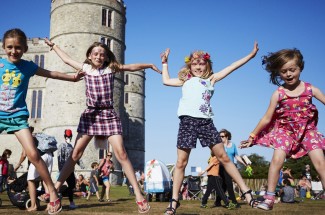 They may be small, but these chipmunks are evidently having it as large as possible at Camp Bestival, Bestival's younger sister. And they haven't even taken any drugs! Possibly Piriton.
 
1. New Orleans Jazz & Heritage Fest
USA April 22-May 1 2015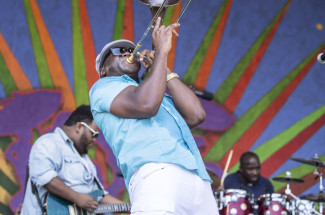 Hard to argue with a bloke in sunnies blowing a brass instrument – good vibes are clearly the order of the day down in old New Orleans. Fill yer boots, fun seekers.
SEE OUR FULL LIST OF THE 50 BEST MUSIC FESTIVALS IN THE WORLD
---
FOR MORE WORLDWIDE MUSICAL MAYHEM, LIKE TIMEOUT.COM ON FACEBOOK   
---
You might also like