Six things to do in Central Park in the winter
Bundle the gang up and explore the tree-filled expanse at its most starkly beautiful.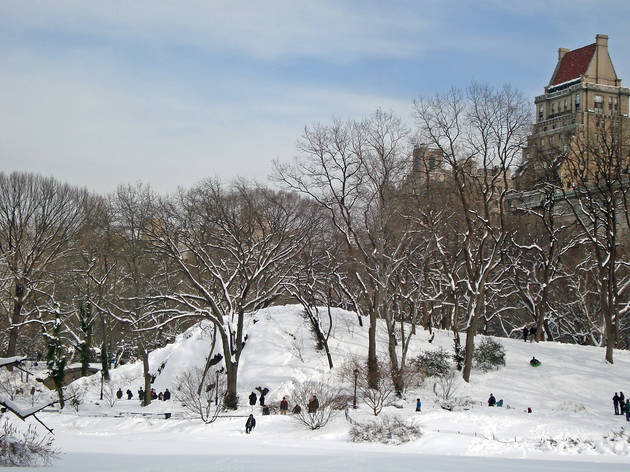 1/10
Photograph: Virginia Rollison
Sledding Hill in Central Park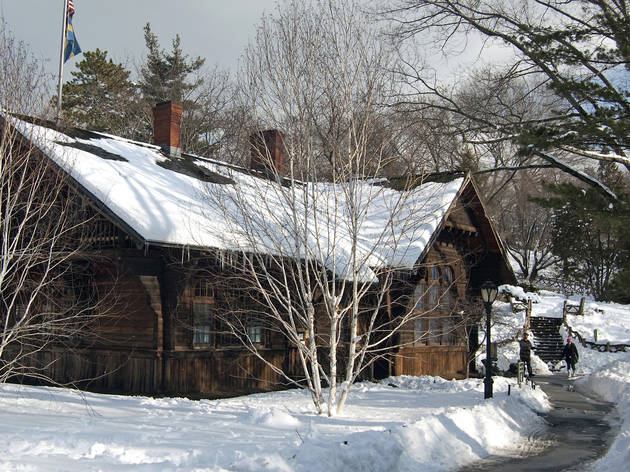 2/10
Photograph: Virginia Rollison
Swedish Marionette Theater in Central Park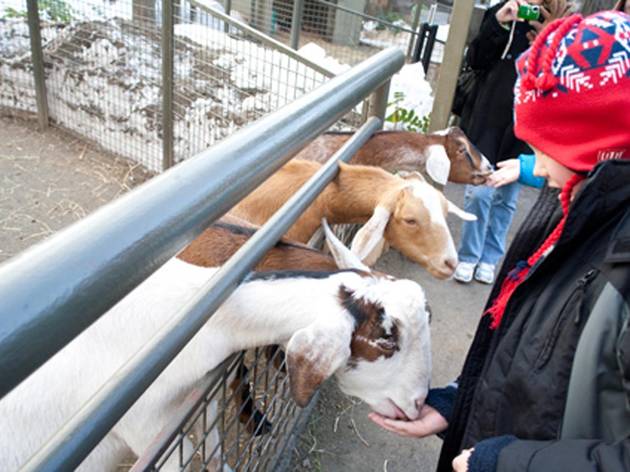 3/10
Photograph: Beth Levendis
Feeding the goats at the Central Park Zoo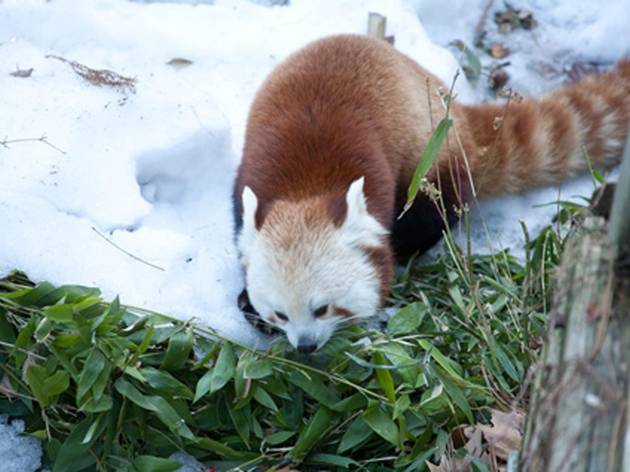 4/10
Photograph: Cinzia Reale-Castello
Red Panda at the Central Park Zoo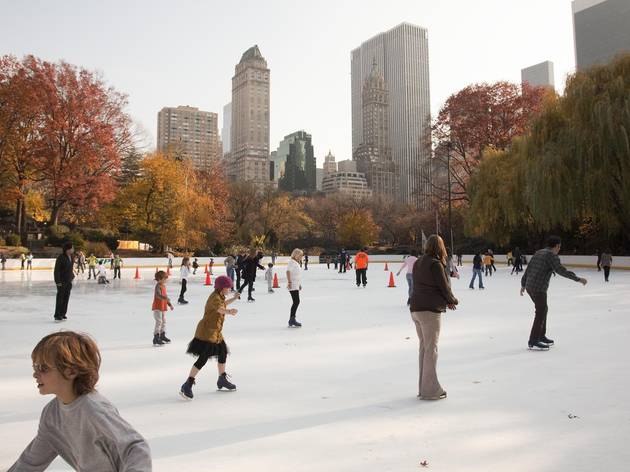 5/10
Photograph: Andrew Fladeboe
Wollman Rink in Central Park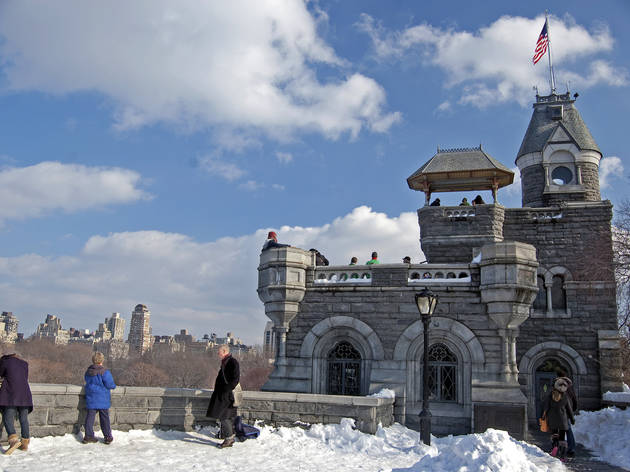 6/10
Photograph: Virginia Rollison
Belvedere Castle in Central Park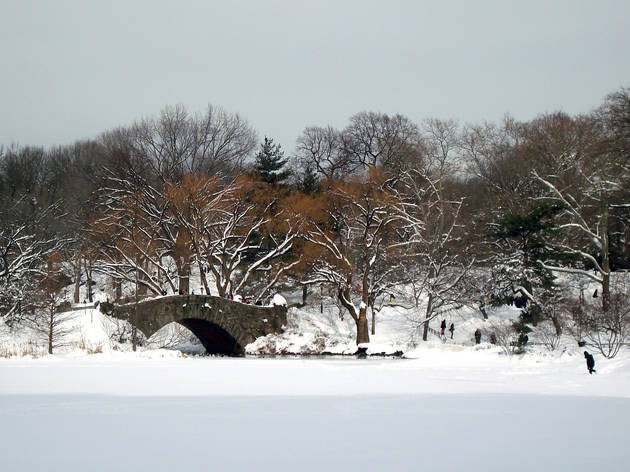 7/10
Photograph: Virginia Rollison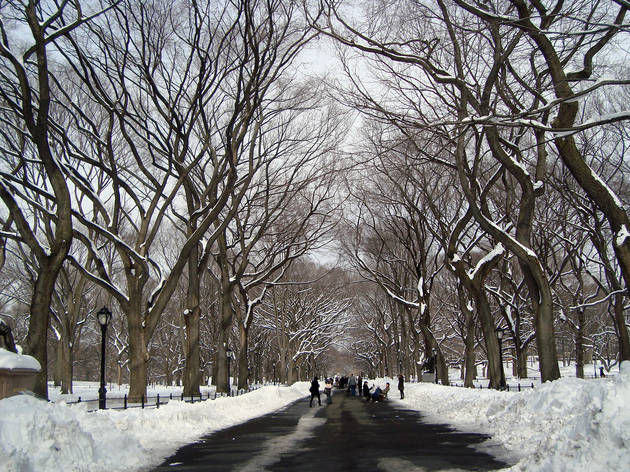 8/10
Photograph: Virginia Rollison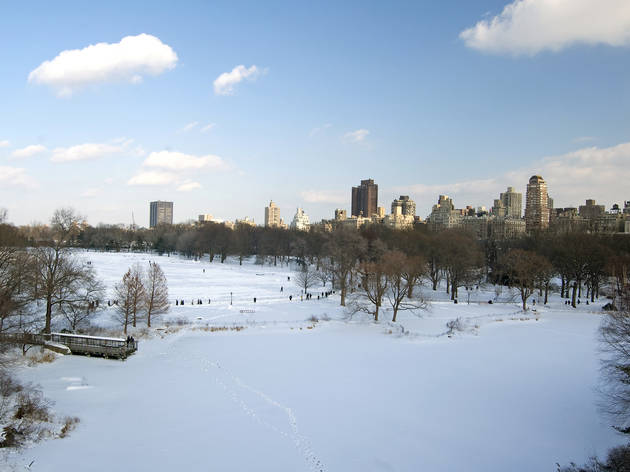 9/10
Photograph: Virginia Rollison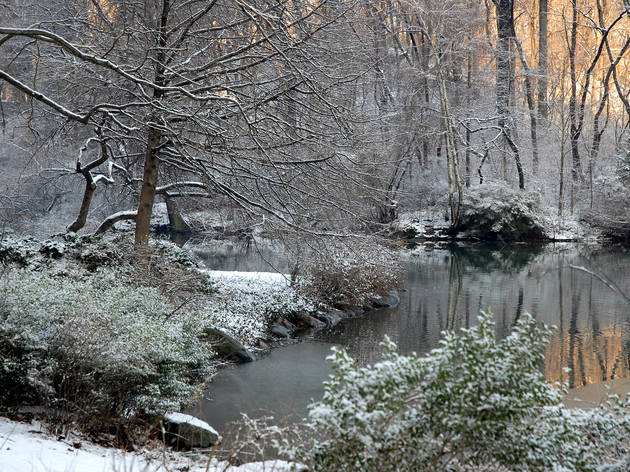 10/10
Photograph: Courtesy Central Park Conservancy
When dreaming up fun things to do in the city when days are at their shortest, New Yorkers aren't likely to put Central Park at the top of their list. But the park is no less lovely in the winter, and the lack of visitors lends it a truly pastoral quality that would make Frederick Law Olmstead proud. Here are six reasons to bundle up your family and head to the city's communal backyard.
Go ice-skating at Wollman Rink or Lasker Rink
Located at the southern end of the park, Wollman is a magical spot in which to practice figure-eights: It's less crowded and cramped than Citi Pond or the Rock Center rink, and its mix of urban and rural views are one-of-a-kind. Families looking to get off the beaten path can head to Lasker, at the park's northern end; it's the least sceney of Manhattan's rinks, and is a great value to boot. Ages 2 and up.
Be part of Winter Jam 2013
The Parks Department reminds us why we should love the colder months with Winter Jam 2013, its annual winter sports festival in Central Park on Saturday, January 26. (If you're trying to remember last year's, don't: It was canceled due to warm weather.) Families can expect to learn or take part in snowshoeing, cross-country skiing and snowboarding; do animal tracking with the Urban Park Rangers; explore the Pride of New York Winter Market—or just sip hot chocolate and enjoy the outdoors. If you've got a dog, bring her along: The fest features a new Doggie Snow Zone. Sat Jan 26 11am–3pm. Naumburg Bandshell, Central Park. Free. All ages.
Watch a show at the Swedish Cottage Marionette Theatre
The curious dark-wood house just down the hill from Belvedere Castle is home to one of the country's few remaining marionette companies that write and mount their own productions. The troupe's latest staging, Pippi (actually a reprisal of its 2007 hit), features two dozen–plus puppets handcrafted by expert puppeteers and a fiery-haired, super-strong heroine who stands off against bullies and social conventions. Through June 23. $8, children under 12 $5. Ages 3 to 9.

Take a Central Park Conservancy tour
These guide-led walks can be especially appealing to somewhat older kid-explorers, who'll dig the cool fresh air as much as they will seeing and learning about the park they've grown to love in spring, summer and fall. Among the offerings are the View from the Past tour, a history-centered hike; the Art of the Park tour, focused on the park's design; the Cross-Park Promenade, which traverses the green space from Bethesda Fountain to Conservatory Water; the Manhattan Adirondacks tour, which explores the North Woods and its history; the Tavern and its Green tour, making stops at Sheep Meadow, the Children's District and the Mall; and the West Side Stories tour, which takes in highlights along the park's western edge. Click here for detailed schedule. Free. Ages 8 and up.

Visit the Central Park Zoo
The animals that do remain outdoors—from sea lions and seals to snow monkeys, polar bears and snow leopards—are likely to be far more energetic than they are in warmer months. And since some of the zoo's best exhibits, such as its tropical rain forest house and penguin enclave, are indoors, you won't miss a beat when the gang's in need of warming up. Note that the price for adults drops (slightly) during the winter. $21, seniors $19, children ages 3–12 $16 (winter pricing, through March). All ages.

Stop by one of the park's visitor centers
Not many New Yorkers know that there are now five of them: Belvedere Castle, where kids can borrow nature kits (Wed–Sun 10am–3:30pm; return by 4:30pm) with which to scope out the park's wintry wildlife; the Chess and Checkers House, where precocious players can get their game on; the Dairy Visitor Center and Gift Shop, stocked with maps, books, T-shirts and a cool section of gifts; the Charles A. Dana Discovery Center, with rotating art exhibits and environmentally themed displays (stop by on Feb 16 for a sword dancing demonstration); and Tavern on the Green, which, though currently under renovation, will reopen in summer 2013. Free. All ages.