4th of July events: How to spend Independence Day in NYC
July 4th brings together all our favorite summertime activities in NYC; celebrate the holiday with fireworks, hot dogs, barbecues, parties, beaches, picnics and every other kind of event that makes Independence Day one of our favorite dates.
Just because the 4th of July is on a Wednesday this year doesn't mean you can't fete our nation's birthday in style. From Nathan's Famous Hot Dog Eating Contest on Coney Island to grilling your own franks and burgers at a parkside barbeque, we've got myriad ways to commemorate the holiday. And when the sun sets the party begins, with Macy's Fourth of July Fireworks display on the Hudson. Once the pyrotechnic display is over, there are plenty of ways to grab a nightcap and toast America's Independence.
Related: 101 Things to do in NYC in the summer
Where to celebrate July 4th
From top spots along the river and choice private perches, here are the best spots from which to see the Technicolor pyrotechnics.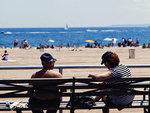 There's nothing like sand and surf for the Fourth of July, so hop a train to one of these nearby beaches.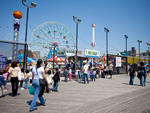 The best things to do on Brooklyn's south shore, from amusement park rides to the aquarium.
TONY Offers
Enjoy an indoor BBQ at Tipsy Parson before heading to the westside fireworks. You'll get a family-style feast and two drinks for just $50 any time from noon 'til 8pm.
Eat well on Independence Day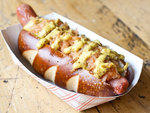 In honor of the Nathan's Famous Hot Dog Eating contest, held each year on July 4th, we present our favorite tube-steaks in town.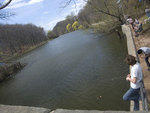 The barbecue is a Fourth of July tradition, so gather your friends and fire up the grill in one of these park barbecue areas.
Fourth of July in pictures