6 more one-off wonders
By Isaac Rauch Fri Aug 5 2011
---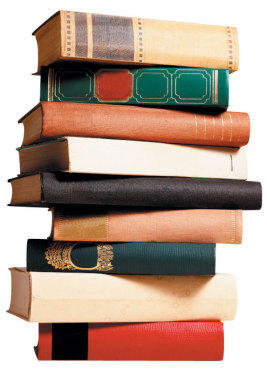 1. Intro to Circuit Bending
Come in with a dinged-up Tamagotchi that won't stop beeping, leave with a unique musical interface. 3rd Ward's crash course in electronics with expert hacker Daniel Fishkin will allow you to transform toys and out-of-date gadgets into musical instruments that double as conversation pieces. Sept 24 11am--3pm, Nov 6 1:30--5:30pm; $100, members $80, materials $30 (718-715-4961, 3rdward.com).
2. Starting Your Own Business on a Shoestring
Don't let empty pockets sink your big idea. In this NYU-SCPS seminar, noted business philosopher and coach Roger Kuperways details strategies for every aspect of running a fledgling business, from conceptualizing your brand and navigating the obstacles faced by start-ups, to choosing a design for your business card. Sept 24 9:30am--3:30pm; $140 (212-998-7150, scps.nyu.edu).
3. The Herbal Pantry
Stocking your kitchen with fresh herbs can be costly, but Leda Meredith, the New York Botanical Garden's gardening program coordinator, has plenty of tips for spotting, harvesting and drying plants, even if you only have a window-box planter. She'll also teach participants how to turn the yield into dried blends, vinegar, pesto, flavored honey, syrups and teas. Sept 27 6--8pm; $31, members $28 (800-322-6924, nybg.org/adulted).

4. What to Do When You Don't Know What to Do
When you need tips on what to do—beyond this weekend—look no further than this lecture at the 92nd Street Y. Instructor Sharon Good imparts wisdom gained from decades spent as a career and life coach, including methods for brainstorming a new path, taking steps toward change, overcoming fear and minimizing risk. Nov 7 7--8:30pm; $25 (212-415-5500, 92Y.org).

5. Audio Master Class: A Practical Course for Audio Beginners
Odds are your computer arrived with a digital sound program (such as GarageBand or Pro Tools), and odds are you don't know how to use it. During this six-hour session at Harvestworks, Dr. Judy Dunaway clarifies the often-confusing settings and arcane terminology that accompany most digital sound programs. Through listening examples and diagrams, you should gain the know-how to compose and mix your own music by the end of the day. Aug 27 noon--6pm; $125, members and students $110 (212-431-1130, harvestworks.org).

6 Learn Stop-Motion Animation
A favorite of Tim Burton and the makers of Robot Chicken, stop-motion animation can convey a complex story with a low-tech setup. This three-hour beginner's class at the Observatory starts with an introductory lecture from award-winning animator Hayley Morris. Students then experiment with movement, materials and lighting at professional workstations—and leave with a DVD of their own animation. Aug 21 1--4pm; $50 (observatoryroom.org).