For one day only
How much can you learn in a single session? TONY writers attend some super-short classes to find out.
By Time Out editors Fri Aug 5 2011
---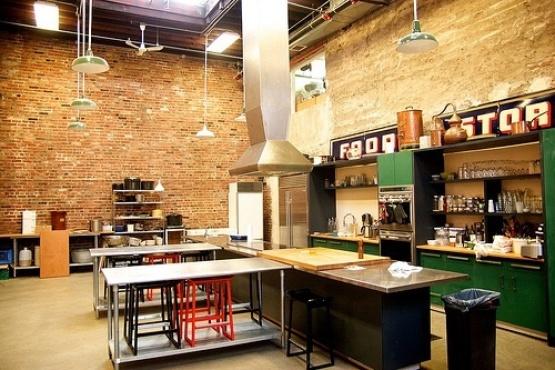 The Class
Intro to Homebrewing
The Brooklyn Kitchen, 100 Frost St at Meeker Ave, Williamsburg, Brooklyn (718-389-2982, thebrooklynkitchen.com). Bimonthly starting in September (dates TBA); $125.
What I learned
Did you know beer can have banana or bubblegum notes? Neither did I. The 12 hopsheads in attendance at the class varied in experience, so I wasn't alone. Some had tried (and failed) at making beer on their own; others, like me, were complete novices who wanted to get a basic overview—and to find out if it's really possible to produce quality quaffs in a tiny New York apartment. Not only is it possible, but Brooklyn Kitchen brew guru Dan Pizzillo was full of tips on how to modify recipes and techniques to suit our diminutive residences.
We watched Pizzillo prepare a batch of ESB and even got a chance to bottle the previous class's ale, sealing the tops with a capper—a menacing device that comes in the large take-home brewing kit (provided). This was the only hands-on element of the class, though, and the lesson did jump around a bit as it was necessary to keep to the rigid timing of the recipe. While unfamiliar terms were tossed out with abandon (what's flocculation again?), a small glossary was provided and Pizzillo made it clear he's always available to help aspiring brewers as they take on the art at home. Here is where Brooklyn Kitchen soars, as the selection of beer-making products is extensive and the staff knowledgeable.
The cost (which includes the $80 kit) is steep if you're just mildly curious, so it's wise to read up before you register—to avoid ending up with a load of equipment you won't use, you need to be sure you want to try your hand at steeping grains. Intro in the title is apt, as the class is geared toward newbies and not particularly in-depth, but you'll be prepared to start your first brew when you leave. For enthusiasts ready to take their alcoholic admiration to the next level, it's a great place to start and gives you access to real expertise in a relaxed environment. Now I just have to convince my fella to make room in our closet for a fermentation tub. Once he tastes the sample home brew we bottled, I don't think it'll be difficult.—Heather Young
B