Free things to do today: Macy's Thanksgiving Day Parade, jazz and "green" art
By Sarah Theeboom Thu Nov 25 2010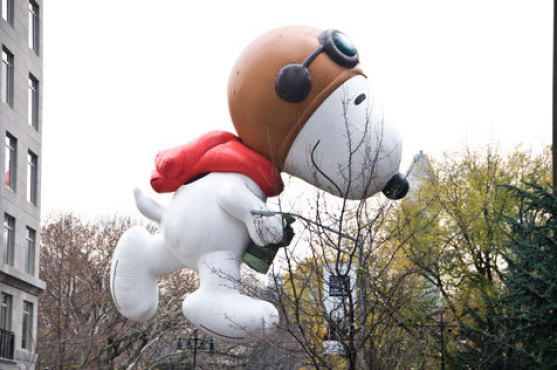 Macy's Thanksgiving Day Parade.
Event

The annual Turkey Day parade meanders through midtown, featuring giant-ass balloons, performances from Kanye and Kylie, and plenty of holiday festivity.
Art

Vija Celmins, Nancy Holt, Robert Smithson and Gerhard Richter are a few of the artists included in a group show that draws parallels between the depiction of landscape in art and the general contemporary preoccupation with being "green."
Music

This sextet grapples with the challenge of jazz harmony and form while delighting in Peruvian lando and festejo rhythms, employing indigenous percussion—cajn, cajita, quijada—alongside the standard trumpet, tenor sax, bass and drums.