Kickstarter's expanding influence
The Internet fund-raising experts share statistics behind their crowd-sourced philanthropy.
By Kevin Collier Mon Jan 9 2012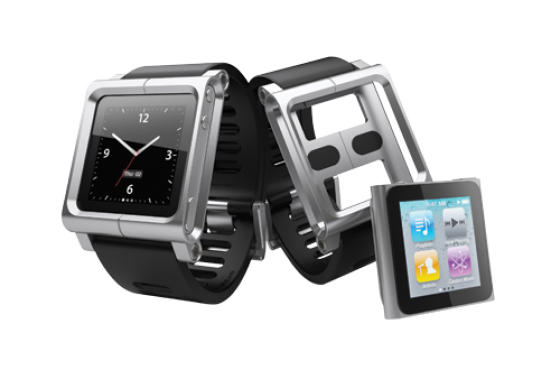 The LunaTik Watch Kit—hardware that will secure an iPod nano around your wrist, turning the device into a multipurpose, swanky wristwatch—raised nearly $1 million, or almost 63 times its goal (and its creator got to pocket it all). We break down the company's proposal, so you can take some cues from LunaTik's campaign.
Give your backers real incentive. LunaTik promised a free kit—which normally retails for $34.95—to anyone who pledged $25. Backers didn't just help out a cool project, they got a 29 percent discount.
Keep your goal reasonable. It's an extreme example, but LunaTik's goal was a modest $15,000. If it had set out to raise $1 million initially, backers may have felt differently about pledging money toward a project that was much harder to realize.
Make a video. "It's not necessary, but we encourage it strongly," says Justin Kazmark, Kickstarter's director of communications. "That's how [you] clearly articulate what your objectives are." LunaTik's creator, Scott Wilson, posted a four-minute video on the website that succinctly described each step of his product's function and business model.
Find a niche. "Get creative with unique experiences and rewards," says Kazmark. "Know who your audience is and what will compel them to pledge." LunaTik offered iPods and personalized kits to big spenders, but you can offer memorable experiences that don't cost you a dime. If you're making a video game, offer to name characters after backers. For a movie, let them make a brief cameo.