Log in and learn
Online is the latest buzzword in continuing education, and schools are making creative use of new technology, but how do virtual classrooms compare to the real-world thing?
By Jana Martin Thu Aug 4 2011
The New School has been offering online courses since the mid-'90s, when classes included "'Zine Workshop" and "Before and After the Information Superhighway." Now there are more than 200 online courses each semester, including noncredit certificate programs such as screenwriting and media management, and degree programs (with some classes open to continuing-ed students) like Teaching English to Speakers of Other Languages (TESOL).
At Parsons, online certificate programs include fashion business, and graphic and digital design; online degree programs (with classes available to continuing-ed students) include fashion marketing, and classes cover applications like Adobe Illustrator and Photoshop, business basics, retail buying, intellectual property and licensing, and all facets of design. newschool.edu
Four fall classes to try
"Movements in World Cinema," a film-history lecture and discussion course taught by Michelle Materre, includes complete movies (from Netflix), group projects and synchronous sessions where the on-site lecture is live-streamed to off-site students as far away as Bahrain and Hong Kong. There's a dedicated IT person on hand to tackle any technical woes. Starts Aug 29 (15 weeks).
Students in "The Art of Opera," taught by Aaron Girard, gain access to a treasure trove of recordings, readings, lectures and discussions, including the Metropolitan Opera's vast online archive, where they can experience the operas in all their multimedia glory. Starts Aug 29 (15 weeks).
In "Screenwriting for the Web," William Pace teaches students all about the brave new frontier of independent video series (like LonelyGirl15 and Ask a Ninja). Students learn how to conceive, outline and create proposals, then write actual webisodes. Starts Aug 29 (15 weeks).

One of Parsons' most popular online courses is "The Medium of Fashion: Textiles, Structure, and Surface." Instructor Tiffany Webber has created an entire video tour of "virtual field trips" for her students. Webber, an industry insider with museum experience, covers everything from Spider-Man movie costumes to a Parsons graduate doing custom screenprinting for designers Vera Wang and Thakoon. Starts Oct 10 (nine weeks).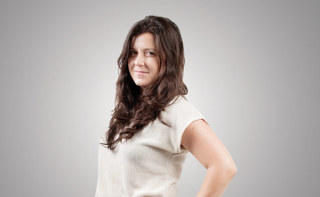 Case History: Julia Bean, 28; Bedford-Stuyvesant, Brooklyn
Bean, a fabricator and neon technician at Lite Brite Neon Studios, wanted to shift her career's focus from fabrication to design. She entered the certificate program in interior design/architecture studies at Parsons the New School for Design, aiming for a master's program in the near future. "For one of my required electives, I chose 'Decorative Arts 1800--Present,' but the semester I needed to take the class, it was only offered online," she explains.
Bean enrolled, but had her doubts. "I wondered if an online class would be quite as hard, and if I'd miss that classroom dynamic," she says.
Students were required to check into class three times a week, at their convenience. "It was basically an online classroom and forum," Bean says. "Sign in, pull up assignments and participate via a discussion board. There was an assessment section, where you took quizzes and received feedback." But there was little exchange between students. "No one commented on anyone else's post, furthering any conversation."
Bean was impressed with the course itself. "It was structured well, the lectures were well written, and my professor [Erica Forester] clearly knew the subject and loved teaching it. But I missed that physical classroom, which fosters thoughtful, opinionated conversation."