Log in and learn
Online is the latest buzzword in continuing education, and schools are making creative use of new technology, but how do virtual classrooms compare to the real-world thing?
By Jana Martin Thu Aug 4 2011
---
New York University School of Continuing and Professional Studies (NYU-SCPS)
With a campus in Abu Dhabi and study and research centers from Accra, Ghana, to Shanghai, NYU has certainly transcended Washington Square. Among online offerings are some 90 continuing-education courses, plus five certificate programs that you can complete entirely online: digital media marketing, creative writing, screenwriting, translation and financial planning. School policy is to allow students access to online classes even after the course is over, so you can continue the learning process for as long as you want. scps.nyu.edu/onlinecourses
Four fall classes to try
Students make field trips to galleries, museums and auction houses in their own area for Sabine Wilson's Introduction to Appraising Fine Art, working up appraisals that Wilson then researches and compares to the real thing. Synchronous sessions cover a rogue's gallery of forgeries, the finer points of restoration and market influences. Starts Oct 5 (five synchronous sessions, Wed 4--6pm).
In the popular Introduction to Real Estate Finance, instructor and industry veteran Ciro Trotta brings in his own work to use as models during sessions. Starts Oct 17 (ten synchronous sessions, Mon 7:30--9:30pm).
"Creative Writing in French" fuels students' creativity with literature, music and newspaper articles, and writing exercises emphasize nuance and style. You may wind up the next Samuel Beckett, Milan Kundera or Georges Perec: all writers who created great works in French. Intermediate or advanced proficiency is recommended. Starts Sept 26 (ten asynchronous sessions).
Another popular class, "Web Analytics: Integrating Website and E-mail Data for Effective Digital Marketing Programs," initiates students into analyzing online user information and e-mail profile data in digital media marketing. In synchronous sessions, you'll learn how to track customer behavior, browsers and nonresponders, including how to interpret what's left in abandoned shopping carts (we all do it). Starts Oct 3 (ten synchronous sessions, Mon 7--9pm).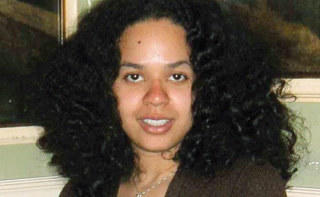 Case history: Adriana Joseph, 39, Upper West Side
Joseph, a brand marketing executive at Audi, wanted training in digital media to avoid "falling out of the conversation," she explains. "I went to a networking event where everyone was dropping acronyms like SEM (search engine marketing), PPC and CPC (pay per click and cost per click), and I was lost. Then a headhunter told me that I was becoming irrelevant. That stung."
Joseph chose the NYU-SCPS digital media marketing program for its scope and flexibility. Among the online courses she took was "Internet Copywriting." "I googled the instructor, Lisa Charleboix, and was impressed with her agency background [at ad firm Ogilvy]."
The class worked like a regular class; students wrote sample copy each week, which was shared and critiqued. "We logged onto a proprietary site and could see each other's faces (everyone uploaded their photos). When you clicked to talk, your face came up, and you could instant-chat with the teacher at the same time," she explains. "You could split the screen between the discussion and the teacher's PowerPoint presentation. Once you got comfortable with the tech, it was easy to talk to everyone in the classroom."
Joseph says the program provided her with credibility and a huge knowledge base, even though she works with traditional media in her current job. "Call me Nostradamus, but I knew that would happen," she laughs. Still, the training gave her an edge when dealing with digital marketing teams. "I'm a digital guru now."