"RetroSpective"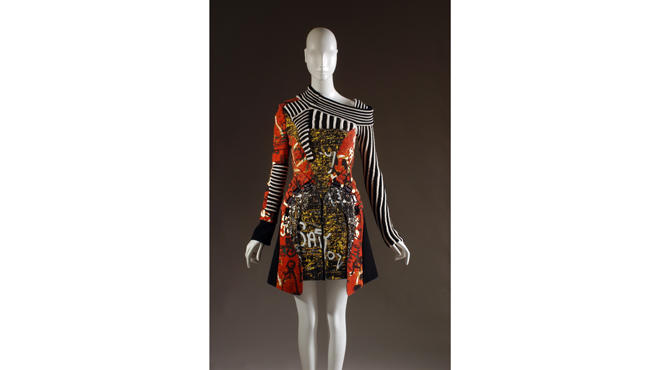 Nicolas Ghesquière for Balenciaga, dress, printed canvas, wool or cotton knit, Fall 2004, France, gift of Balenciaga Photograph: Courtesy Museum at FIT
Time Out says
Posted: Wed May 15 2013
As the pace of our nostalgia-addicted culture quickens (remember the '00s?), the museum takes the long view, gathering more than 100 garments, accessories and textiles to explore the relationship between pre-1700s fashions and recent reincarnations. From Alexander McQueen's nod to 16th-century flair in his 1999 painted silk chiffon to 1920s robe de style bringing back the pannier silhouette from the 18th century, the pieces highlight the innovations of historically conscious designers.