Aldo Sohm
Chef sommelier at Le Bernardin
By Time Out editors Tue Oct 25 2011
---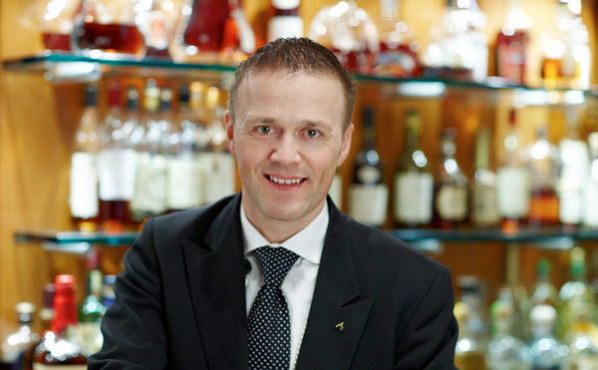 Aldo Sohm Photograph: Thomas Schauer
How did you first get into wine?
When I was 19 years old my father took me on a trip to Italy and we visited vineyards. It was then I was bitten by the bug and I decided I would pursue a career in wine and food.
How do you think wine—and the wine enthusiast—is changing in New York?
I think there is a new sense of open-mindedness—there is a wider selection of wines from every part of the world available on the market these days, and I think slowly but surely wine is becoming less intimidating and people seem to be having more fun with it.
For curious drinkers who are still intimated by a traditional wine list, what's the best way to discover new selections?
Read, taste and make your own opinions. Be open to discovering new things.
Do people order wine differently during a recession?
Guests are looking for great quality for their money. Some may tend to stick with familiar producers that they already trust. And recession or no, people still have occasions to celebrate.
What's the easiest way to spot a wine newb...
I actually particularly enjoy interacting with first-time wine drinkers. I try to make them feel welcome and comfortable. And then I have fun trying to help them find the right wine at the right price.
...and what is the most ridiculous thing a wanna-be aficionado has done to try to impress you?
I'm flattered if someone tries to impress me, but I never judge our guests, because it just doesn't coincide with my philosophy of not approaching wine with pretension.
What have you seen around New York lately that's excited you as a wine drinker?
Paul Grieco's Summer of Riesling...I don't think there has ever before been a promotion of a single varietal across the entire industry with such success and enthusiasm. It's fantastic. It's exciting to see riesling getting attention, as I think it still tends to be underrated and often misunderstood.
What do you think is the next step in NYC's wine evolution?
Hopefully a liberation of the arcane liquor laws! There are limitations of purchasing from state to state, and sometimes this limits the selections I can bring into the restaurant, which can be stifling. Also, when you need to receive sample bottles from overseas it is a nightmare to get them through customs. You would be surprised what kinds of things you have to go through to get [bottles in]. The U.S. liquor laws haven't been updated since Prohibition and are a little bit out of date. It's time for some updates which would allow for more revenue to be generated in the industry.
We won't make you choose an all-time favorite wine, but what about something you've had recently that everyone needs to know about?
Riesling, Karthauserhof, Alte Reben Trocken 2009. Retails for around $35. This is a fantastic wine that I've had lately—dry and tasty, and so much wine for the price.
Other than Le Bernardin, what's your favorite place to drink wine in New York?
I love Terroir because of the mineral-driven and really interesting wines that they offer, and I also love Franny's in Brooklyn—their list is small but very creative.
How about a favorite wineshop?
Crush Wines & Spirits and Chambers Street. Crush has a really well-thought-out selection, with a nice emphasis on organics, little-known producers and back vintages. Chambers Street also has a wonderful selection of back vintages, especially from Burgundy and Germany.
Do you have a favorite autumn pairing?
A classic: oysters and champagne.