Belinda Chang
General manager and wine director at Monkey Bar, 2011 James Beard Award winner for Outstanding Wine Service (the Modern)
By Time Out editors Tue Oct 25 2011
---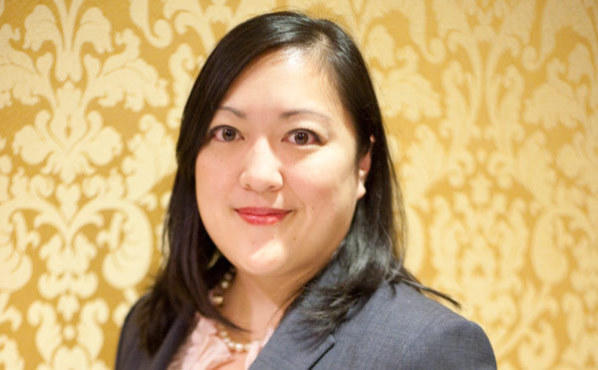 Belinda Chang Photograph: Jolie Ruben
How did you first get into wine? Do you remember any epiphanic moments—or memorable bottles—that made you want to work with wine?
My parents always had a mysterious and funky-looking brown bottle labeled "Lancers" on the top shelf of the refrigerator when I was growing up. I don't know why I never opened it. I still have dreams about it. It is possible that if I had opened it, I would not be working with wine for a living today... I also remember my first bottles of Blue Nun and Kendall-Jackson Grand Reserve chardonnay—loved those! Might have to taste them again. Might be a fun dinner party.
If you had to narrow it down to an elevator pitch, what would you say is your wine philosophy?
Good people make good wine, which you should drink with good food and more good people.
Do you think the stereotype of haughty sommeliers and wine snobbery has given way to a more democratic wine culture in NYC?
I am so over wine snobbery. When I first began as a sommelier, we obsessed over every minutia about a wine and wine-and-food pairing and the exact Riedel glass to serve it in—I would be so annoyed with myself if I met [the person I was then] now. You should be able to get a great glass of wine anywhere, and it doesn't have to be Grand Cru or first growth. A sound, tasty, correctly made wine in every glass, and drink what you like—that is the mission and the mantra!
We heard you were charged with doubling the Monkey Bar wine list to 6,000 bottles. How'd you do it?
Lots of trips to the Container Store to rearrange our storage space and lots of help unpacking boxes. We are still in progress.... Deliveries come in every day, if anyone has some free time and wants to come be a cellar rat!
For curious drinkers who are still intimidated by a traditional wine list, what's the best way to discover new selections?
I know what it is like to have the ten-pound wine list land on your table with a resounding thud and not want to spend the entire meal searching for the "right" wine. Ask the sommelier! They are your best resource for the hidden gems, bargains and cool new stuff on their lists. Be specific about your likes and dislikes, where you would like to explore and also how much you want to spend. Never just say, "I want a good deal"—to me the best deals on the list are the wines with the lowest markup and those are the most expensive wines on the list. Point to the dollar amount that you are comfortable with. We all love the challenge of getting you the most bang/flavor/fun for your buck.
What's the easiest way to spot a wine newb...
When ordering, wine newbies say things like, "Can you recommend a smoooooooth red?" That means nothing to me. It is best to be as specific as you can. "My favorite red is Chteau Margaux; what can I get for $75 that will make me happy?" If your sommelier can do that, they are a keeper!
...and what is the most ridiculous thing a wanna-be aficionado has done to try to impress you?
The wanna-be instructed me to take his wine to the kitchen and run it through a blender—he read somewhere that this was the best way to aerate it.
What have you seen around New York lately that's excited you as a wine drinker?
The profusion of thoughtful, personality-driven wine lists that are appropriate to the restaurant's cuisine and concept. Back in the day, wine lists were very formulaic—you had to have a Sancerre by the glass, you had to have a California chardonnay. Sommeliers are being much more creative now and fulfilling the need for the popular taste profiles with more interesting wines. I remember when we would try to turn the white zinfandel drinkers onto riesling spatlese or mosacto d'asti. Show me your wine list and I will tell you who you are.
What do you think is the next step in NYC's wine evolution?
I will be psyched when the orange-wine trend subsides.
We won't make you choose an all-time favorite wine, but what about something you've had recently that everyone needs to know about?
I am totally digging the 2009 Vintage Bouzeron from A. et P. De Villaine. It's aligot, from the people behind Domaine de la Romane-Conti, some of the most coveted and most expensive wines in the world. [It's] $14 a glass poured from a magnum at Monkey Bar. (Domaine de la Romane-Conti La Tache 1993: $2,710 at Monkey Bar!)
Other than your own spots, what's your favorite place to drink wine in New York?
I live in the West Village, and luckily all of my joints around the corner have thoughtful, solid lists: Dell'anima, Barbuto, Walls, Spotted Pig—all excellent watering holes for after-work wine drinking and Sunday fun day.
What's your favorite wineshop in the city?
Astor Wines & Spirits. I usually go and fill up a shopping cart after I work out at David Barton Astor Place. My idea is that they cancel each other out.