Brews for beer haters
Think beer's just not the drink for you? No matter your hang-up, NYC suds sommelier Samuel Merritt has tips for finding a brew that'll change your mind.
By Rachel Wharton Tue Feb 15 2011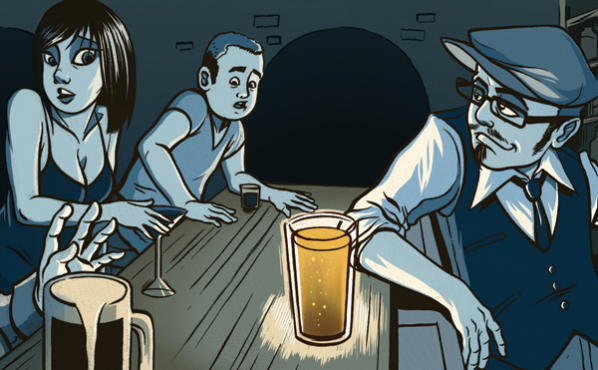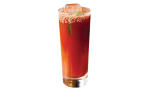 The complaint: "I'm watching my carbs."
Try this: The Bitches Brew, available at the The Breslin Bar & Dining Room (16 W 29th St between Fifth Ave and Broadway; 212-679-1939, thebreslin.com). $12.
Why you'll like it: Suds aren't easy on the waistline. But rather than settling for Bud Light, try a beer cocktail, which can have less of the stomach-expanding effect. The zippy quaff mixes Tecate, tomato juice, lime, spices and smoky mescal—and it has one eighth the beer of a regular pint. Of course, as Merritt points out, some cocktails replace the brew carbs with other carbs, so check the ingredients first. Other options around town include the "prepared beers" at JoeDoe, like the Muddy Puddle, featuring stout with bourbon and espresso ($12); the light and refreshing Radler at Vandaag (pineapple-infused aquavit mixed with ginger syrup and wheat beer ($10); and Death & Company's Strange Brew, made with Green Flash IPA, gin, Velvet Falernum, lemon juice and pineapple juice ($13).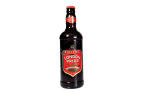 The complaint: "I only drink wine."
Try this: Fuller's London Pride or Chimay Grande Reserve, both available at Whole Foods Beer Room (95 E Houston St between Bowery and Chrystie St; 212-420-1320, wholefoodsmarket.com). London Pride: 16oz bottle $3.99. Chimay Grande Reserve: 750ml bottle $12.99
Why you'll like it: Wine and beer have long divided drinkers. But open-minded oenophiles would do well to test out a brew that matches the characteristics of their favorite grapes. The soft, buttery notes of chardonnay, for example, are echoed by traditional English pale ales such as the mild Fuller's London Pride. "This beer is a bit malty, but most of its [winelike] character comes from contributions of the English ale yeast," says Merritt. "You'll find some of that chardonnay butteriness, but also the sweetish fruit notes, particularly ripe apple and pear." If you prefer something red and robust like a burgundy, Merritt points to Chimay Grand Reserve blue label. Vino loyalists will admire the Belgian ale's sweet, fruity and spicy notes, which are buoyed by its winelike alcohol content. And like a good burgundy, Chimay can be aged in the bottle to round out the flavor over time—find vintages ranging from Chimay Grand Reserve blue label 2001 ($150) to Chimay Grand Reserve blue label 2006 ($60) at Downtown Bar & Grill (160 Court St at Amity St, Cobble Hill, Brooklyn; 718-625-2835, downtownbarandgrill.com).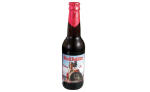 The complaint: "I'm into spirits."
Try this: Southampton Double White Ale or Orkney SkullSplitter Scotch ale, both available at Good Beer (422 E 9th St between First Ave and Ave A; 212-677-4836, goodbeernyc.com). Southampton Double White Ale: 12oz bottle $2.39. Orkney SkullSplitter Scotch ale: 12oz bottle $3.29.
Why you'll like it: If your tipple of choice comes in a tumbler rather than a pint glass, don't give up on suds just yet. Fans of dark spirits will love the Orkney Skull Splitter, which hails from the same windswept Scottish isle as Highland Park whiskey and layers malty sweetness with hints of peaty smoke. "It's totally Scotchlike," says Merritt. Gin-and-tonic devotees, meanwhile, should reach for Long Island's popular Southampton Double White Ale. Orange peel and ground coriander—plus flavors imparted from special yeast strains used just for white beers—imbue the novice-friendly quaff with a spiciness similar to gin, while a dose of hops recalls the bracing bitterness of quinine in tonic. "It's most like a gin of any beer I've tasted," Merritt adds. He also notes that the higher carbonation of wheat beers mimics "what the bubbles do for a gin and tonic, which is help deliver aroma, give texture and enhance the drier flavors of the beer."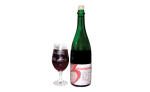 The complaint: "I just don't like the taste."
Try this: Drie Fonteinen Schaerbeekse Kriek, available at Spuyten Duyvil Grocery (218 Bedford Ave at North 5th St, Williamsburg, Brooklyn; 718-384-1520, spuytenduyvilnyc.com). 750ml bottle $28.
Why you'll like it: "When drinkers say they don't like the taste of beer, they usually mean it's too bitter," says Merritt. Bitterness is produced by hops, a key flavor component in many brews (particularly the super-hoppy IPAs favored by American craft producers). To temper the offending ingredient, reach for a lambic. This centuries-old Belgian style uses aged hops that have lost their bitter bite, giving way instead to the pleasantly tart and sour tones produced by the wild yeast strains used to ferment it. Some lambics are also infused with pured fruits before they're bottled, like the cherry version called kriek. One classic example is the refreshingly sour Drie Fonteinen Schaerbeekse Kriek, which is aged alongside Belgium's rare Schaerbeekse cherries. Pass a lambic to beer haters and "it's gonna blow their minds," says Merritt. "It's the most effective bullet in the gun for changing the mind of someone who says they don't like beer."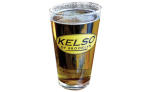 The complaint: "It makes me feel full."
Try this: Kelso Pilsner, available at Bierkraft (191 Fifth Ave between Berkeley Pl and Union St, Park Slope, Brooklyn; 718-230-7600, bierkraft.com). Draft $9.95.
Why you'll like it: Beer is literally full of gas (thanks to carbonation), and that's what leaves drinkers feeling bloated. "It's the number-one reason people say they don't like beer," Merritt notes. Cans are injected with an extra dose of CO2 before hitting shelves—it keeps cans from being crushed in transit and offsets spoilage from oxygen, among other things—so if you drink straight from the container, "the carbonation all ends up in your stomach." Instead, opt for a draft pour, which allows the beer to release some of its bubbles. Merritt suggests going for local taps because they tend to be fresher, and therefore truer to the flavors intended by the brewer. One option: The floral, easy-drinking Kelso Pilsner is made in Clinton Hill.
Share your thoughts