Laura Maniec
Co-owner of the forthcoming Corkbuzz Wine Studio, world's youngest master sommelier
By Time Out editors Mon Oct 24 2011
---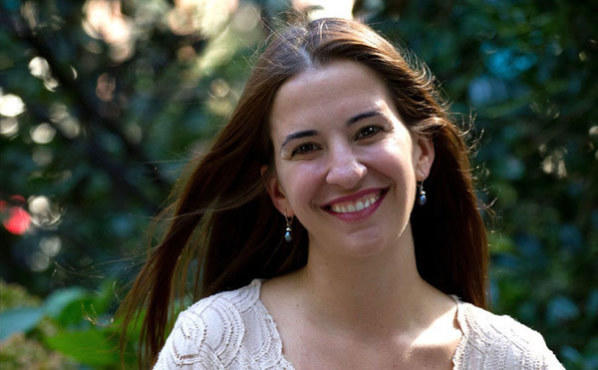 Laura Maniec
Do you remember any epiphanic moments—or memorable bottles—that made you want to work with wine?
I always knew I wanted to be in the restaurant business. I can thank my Grammie Rose and her Sunday suppers for the inspiration. It wasn't until ten years ago, when I took a wine class at Windows on the World, that I realized I could specialize in wine. The very first day of class, knowing very little about wine, I knew one thing for sure—I would make a career out of it. My most memorable bottle of wine was the first time I discovered Raveneau Chablis, Les Clos. I was working at Fiamma in the MGM Grand, Las Vegas, when I met the sommelier from Craftsteak, Heather Branch, one of my dearest friends now. She looked at me like I had three heads when I told her I had never tasted the iconic wine from the headmaster of Chablis, Raveneau, and ran to the cellar and opened a bottle. "White chocolate and mint, that is the signature style," she said. I never forgot it and wish I could drink it more often. It is still one of my favorite white wines in the world.
If you had to narrow it down to an elevator pitch, what would you say is your wine philosophy?
Simple, approachable, easy. There is no need to take it that seriously; wine enjoyment should be just that.
How do you think wine—and the wine enthusiast—is changing in the city?
A trend in wine that I see sticking around in NYC for a while is approachability and being unpretentious. Sommeliers are just like every other professional, they specialize in something, which happens to be wine, but remember, we don't know everything. We finally know this and want to introduce our guests to new things. Just like I would enjoy a guided tour of the art at MoMA, I want to give a guided tour of my wine list. No snobbery attached. Another reason I think there is a revolution afoot in NYC is that more of us sommeliers are sharing ideas with each other and having fun with our jobs.
For curious drinkers who are still intimidated by a traditional wine list, what's the best way to discover new selections?
Just ask the sommelier. It is important to say, "I usually drink blank but I would like to try something new." It gives us an idea of price point, style and level of interest in wine.
What do you think is the next step in NYC's wine evolution?
Wine in a can or wine in a straw...just kidding. I think New Yorkers are going back to basics. A great glass of wine for a fair price in a fun place that they can remember. It's all about the experience.
We won't make you choose an all-time favorite wine, but what about something you've had recently that everyone needs to know about?
Clos Cibonne, ros from the local tibouren grape grown in Provence. Although I hesitate to tell you about it because I am worried I won't be able to get it. Best ros I have ever had and yes, I would drink it all year-round.
You're gearing up to open Corkbuzz Wine Studio, a bar and educational facility devoted to vino. What can people expect?
You can expect a good time, great food and wine—[it's] a place to call home and to learn something without it feeling forced. [The learning] might even be subtle, like a wine recommendation card on your way out the door.
Besides your new bar, what's your favorite place to drink wine in New York?
I love Bar Boulud—there is always something exciting being poured out of magnums, and as one of my friends says, "Magnums mean you care."
How about a favorite wineshop?
I love wineshops that specialize in an area or style of wine; Tinto Fino is the top shop for me. They have the best sherry collection and only sell fine wines from Spain. The staff and owner travel to Spain all the time to hand-select their wines and to meet with winemakers to learn their stories firsthand. They pass this love onto their customers.