Paul Grieco
Co-owner of Hearth and Terroir, riesling evangelist
By Time Out editors Mon Oct 24 2011
---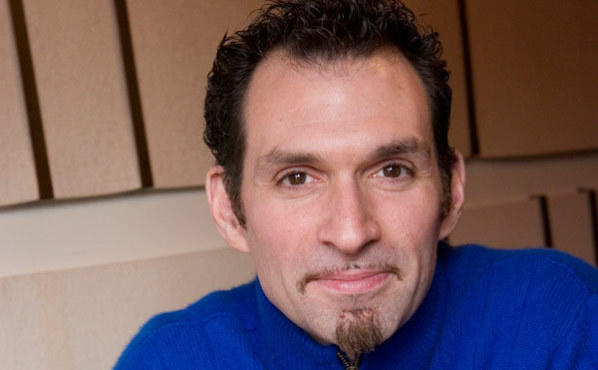 Paul Grieco Photograph: Jocelyn Filley
Do you remember any epiphanic moments—or memorable bottles—that made you want to work with wine?
I grew up in a restaurant family in Toronto, Canada, though I did not consume my first glass of grape juice until I was 18...previously, I was addicted to milk and fuzzy navels. When I was 20, I went with a college friend to the LCBO [Liquor Control Board of Ontario] and purchased a one-ounce taste of 1967 Chateau d'Yquem for $25. Until then it was the greatest thing I had ever consumed; I still have the glass and it has never been washed!
If you had to narrow it down to an elevator pitch, what would you say is your wine philosophy?
Wine must have a sense of place, a sense of fruit and a sense of man...and be damn yummy!
Why should people drink more riesling?
While greatness in wine is often defined subjectively, there can be an objective definition also: It must be balanced; it must be delicate; it must have complexity; it must have longevity; it must have a sense of place. Riesling possesses all these qualities, absolutely. Simply put, if we all drank more riesling, the world would be a better place.
Your frenetic wine lists are easily the most entertaining in the city. What's your creative process for writing them?
With a tray full of coffee, at least five cups, a dark room piled high with reference material from the Library of Alexandria and a stack of vinyl Depeche Mode, I attack piles of lined white paper with a fountain pen and the zeal of King Leonidas.
Wine-world snobbery is something every drinker has grappled with, but it feels like there's a revolution afoot in NYC: Wine bars are becoming more casual, taps are popping up all around town, and restaurants are offering thoughtful, accessible lists at reasonable price points. How do you think wine—and the wine enthusiast—is changing in the city?
For better or for worse, wine is an aspirational beverage. But with a new generation of sommeliers and retailers leading the charge, accessibility and [education have improved], and consumers are responding with a newfound passion for [wine]. [These days] there is no wine or piece of information about that wine that is beyond our reach. [As a result,] the [old] gatekeepers are being put asunder.
For curious drinkers who are still intimated by a traditional wine list, what's the best way to discover new selections?
Ask for the beverage director immediately—do not even open the list!—and say two things: This is what I like to drink, and this is my budget. Then ask the beverage director to fulfill your wishes.
What's the easiest way to spot a wine newb?
Someone who is not drinking wine.
What do you think is the next step in NYC's wine evolution?
Having a glass of wine with lunch...it makes the afternoon a better part of the day and provides elucidation for all that paperwork in front of you.
We won't make you choose an all-time favorite wine, but what about something you've had recently that everyone needs to know about?
Alsatian sylvaner [a white wine varietal grown primarily in Alsace and Germany]. What was once simple and simply made has become a blossoming flower of gloriousness.
Besides Hearth and Terroir, what's your favorite place to drink wine in the city?
Gramercy Tavern—Juliette Pope is queen and king; Bar Boulud—Michael Madrigal swings a magnum like Derek Jeter swings a bat; Gotham Bar & Grill—Eric Zillier continues to expand the definition of what this classic restaurant can do.
How about a favorite wineshop?
Chambers Street, Crush, Union Square Wine, Appellation, Discovery Wines, Le D's Wines and Frankly Wines.