The rise of the nanobrewery
Move over, micros. Nanobreweries---scrappy, hyperlocal beer makers that produce fewer than three barrels at a time---are storming NYC taps.
By Joshua M. Bernstein Tue Feb 15 2011
---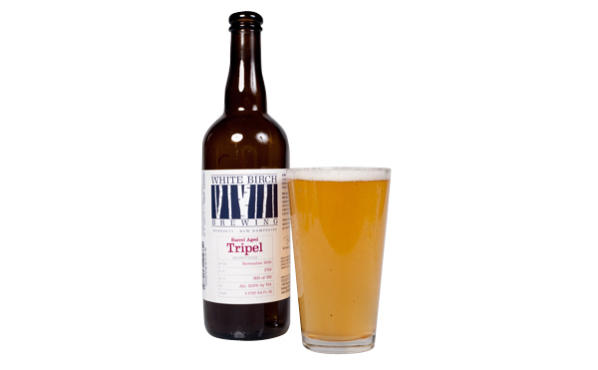 New Jersey Beer Company

While Jersey Shore does its best to equate the Garden State with lowest-common-denominator boozing, former IT consultant Matt Steinberg is defying the stereotype with suds built for savoring rather than shotgunning. This past summer, he launched his bootstrapping brew house with a well-edited trio of approachable yet nuanced Jersey-themed beers. They include the Hudson Pale Ale—a smooth and hoppy homage to explorer Henry Hudson—and the apple- and clove-laced 1787 Abbey Single, a shout out to the year when New Jersey was granted statehood. "People initially get psyched about our name," he says. "But we want them to say, 'Yeah, and the beer is actually good.'" While Steinberg's sips have yet to break into NYC, you can sample them right across the river at plenty of bars in Jersey City and Hoboken.
Drink this: Made with Belgian chocolate, raisins and oatmeal, the Garden State Stout is a creamy indulgence. Available at Star Bar, 34 Wayne St between Grove and Barrow Sts, Jersey City, NJ (gostarbar.com) * Turtle Club, 936 Park Ave between 9th and 10th Sts, Hoboken, NJ (hobokenturtleclub.com) * Draft $6.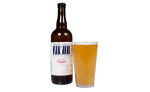 White Birch Brewing

New Hampshire's Smuttynose Brewery has long been a beer-nerd standby, but for a truly hand-crafted sip from the Granite State, look no further than this scrappy upstart. The tiny enterprise—which started generating single barrels out of a warehouse in June 2009—is the brainchild of veteran home brewer Bill Herlicka, who took an impending layoff as a catalyst to turn his amateur zeal into a professional career. His eclectic lineup of artisanal Belgian-style beers and barley wines aged in oak barrels quickly won him a reputation that spread beyond the state; he now runs a custom-built, seven-barrel setup, and in December he made his first foray into New York City. Though White Birch's cultish limited-edition releases (sometimes as few as 200 or 300 bottles) rotate seasonally, the flagships include the hop-heavy, tangy Hooksett Ale and the Dubbel, which tastes of toffee and dark fruits. Get them while they last at New Beer Distributors, or saloons such as Blind Tiger Ale House and Pony Bar.
Drink this: The Barrel-Aged Tripel marinates in pinot noir and merlot oak casks, resulting in soft notes of wine and wood that marry well to its fruity flavors. Available at New Beer Distributors, 167 Chrystie St between Delancey and Rivington Sts (212-473-8757). Bottle $13.