Theater & Performance
FringeNYC Encores Series announced: Catch the crème de la Fringe—next month!
---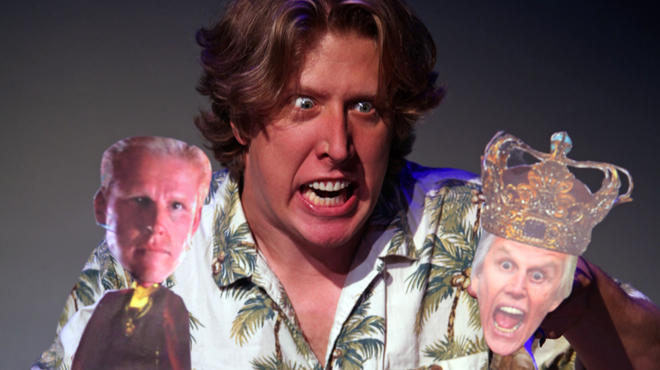 Gary Busey's One-Man Hamlet (as Performed by David Carl) Photograph: Jeanette Sears
If you've been following our superhuman coverage of this year's Fringe Festival, you'll know there are more shows than anyone could possibly see. Even more daunting, many offerings can cause internal hemorrhaging from sheer awfulness. Not to worry, though: The Fringe does after the festival what it fails to do before: curate! Each September, the organizers bring back shows people actually like. This year, the Encores Series takes place in two venues: solo acts at the Baruch Performing Arts Center (Sept 4–27) and full-cast shows at SoHo Playhouse (Sept 4–Oct 5). Among the Encores shows we've reviewed are:

Gary Busey's One Man Hamlet

Hoaxocaust!

Murder Margaret and Me

Fatty Fatty No Friends

The Imbible: A Spirited History of Drinking

Jump Man

This is Where We Live

Urban Momfare

Tickets for performances at Baruch are available online or by calling 646-312-5073. You can buy tickets to shows at SoHo Playhouse at OvationTix or by calling 212-352-3101. Happy post-Fringe Encoring!
---