A Dead Language
By Peter Rushforth. McAdam Cage, $26.
By Time Out editors Thu Nov 30 2006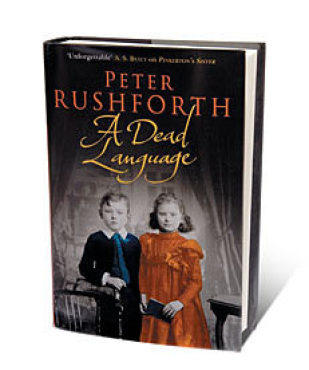 Photograph: Cinzia Reale-Castello
Time Out Ratings :
<strong>Rating: </strong>0/5
The late Peter Rushforth's breadth of classical knowledge was so huge that the nearly 700 pages of his final novel, A Dead Language, seem barely adequate to contain its magnitude. A bildungsroman set in World's Fair--era New York City, the book is replete with enough schoolboy homoeroticism, offended post-Victorian sensibilities and far-flung allusions to recall the likes of Virginia Woolf, William Gaddis and Thomas Bulfinch. Rushforth weaves together several subplots involving a group of childhood schoolmates. Ben Pinkerton is a shy boy whose tortured relationship with his hot-blooded father results in an accelerated adolescent identity crisis. Languishing with him at the bottom of the schoolboy hierarchy are the epicene prankster Oliver and budding artist Linnaeus. All three are united in their fear and loathing of the tyrannical satrap of Otsego Lake Academy, Mr. Rappaport.
The book is not particularly plot driven, and it sometimes seems drawn out—Rushforth, at one point, spends roughly 100 pages covering one day of Latin class. Still, the author's supra-verbosity is not just impressive, but fun to read. One can't help but appreciate Rushforth, not only as a talented writer, but also as an accomplished reader, specifically at times when he likens the students to "high-pitched Nibelungen bashing away at their anvils with glee-filled malicious intent." Such esoteric and ligature-laden references suffuse the book, and will provide as much pleasure to the slightly masochistic reader as they will frustration to the casual one. All are bound to appreciate, though, the confusion, comaraderie and heartbreak that Rushforth evokes with his band of outsiders.—Drew Toal