An Object of Beauty
By Stephan Lee Fri Nov 19 2010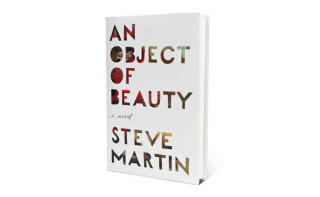 Time Out Ratings :
<strong>Rating: </strong>4/5
Lacey Yeager is the kind of early-twenties wunderkind that girls imagine becoming when they move to New York. A polished Madison Avenue type by day and a seductive East Villager by night, Lacey is able to strut into Sotheby's her first week in the city and walk out with the job that a million less attractive, less assured girls would kill for.
Our inscrutable narrator, Daniel Franks, is a college compatriot of Lacey's who reports the details of her ascension in the Manhattan art world with equal parts admiration and disgust. There's little that Lacey won't do in order to make a name for herself: sleeping with buyers, arranging a somewhat ingenious (though also sloppy and desperate) heist of the auction house that employs her, and using Ecstasy to convince others to play along. Lacey glides through the '90s and most of the aughts confident that her looks and wiles will see her through; but in this story, which at times resembles an Edith Wharton novel of manners, Lacey's preternatural good luck doesn't last.
Writing fiction, like collecting art, seems more than just a hobby for Martin, the Hollywood persona. He writes about the recent transformation of the art market—beset as it has been by 9/11 and the Great Recession of 2008—in fine detail and with remarkable economy. Occasionally, Martin seems to find his heroine far more fascinating than we ever could, but when it comes to the subject of great art—or even bad art—we're in assured hands.
Buy An Object of Beauty on Amazon.com | Buy it on BN.com
By Steve Martin. Grand Central Publishing, $27.