I Love a Broad Margin to My Life by Maxine Hong Kingston
The poet slips between worlds in her fluid, verse memoir.
By Angela Sundstrom Tue Feb 22 2011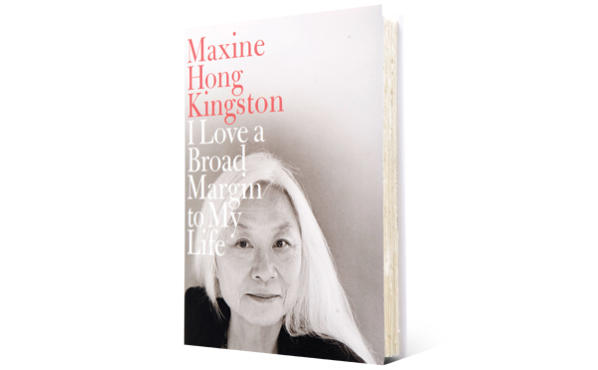 Time Out Ratings :
<strong>Rating: </strong>5/5
In her latest memoir, a narrative written in verse, Maxine Hong Kingston describes her Chinese name as "Ting Ting, / my name, like pearls falling into a jade bowl / bell, like worlds spinning in the palm of the hand." With this lyrical voice, she leads the reader on a tour of her native China, her rich language often matching the lushness of the landscape itself.
Blending fiction, nonfiction and poetry, Hong Kingston effortlessly transitions from personal experience to the worlds of her characters. The narrative opens with a meditation on age spurred by her 65th birthday, then moves to an exploration of legend and myth, ancestry and origin. She reveals the final fate of Fa Mu Lan from Woman Warrior, her highly acclaimed first memoir, and takes the reader across the Chinese countryside with Wittman Ah Sang, the protagonist from her third novel, Tripmaster Monkey. From an evocative scene of her aunt's persecution and suicide to her own arrest at an antiwar protest, Hong Kingston glides from event to event with earnestness and graceful fluidity.
As much an examination of the nature of time and aging as it is an exploration of cultural identity and origin, I Love a Broad Margin to My Life contains both moments of dark alienation and buoyant transcendence. Ultimately, Hong Kingston claims an ownership of not only her own origins, but her journey as a human being and a writer as well. Alluding to the fact that this may be her final book, the poet concludes by saying, "When I complete / this sentence, I shall begin taking / my sweet time to love the moment-to-moment / beauty of everything."
Buy I Love a Broad Margin to My Life on Amazon.com | Buy it on BN.com
By Maxine Hong Kingston. Knopf, $25.