Light Years
By Time Out editors Wed Feb 27 2008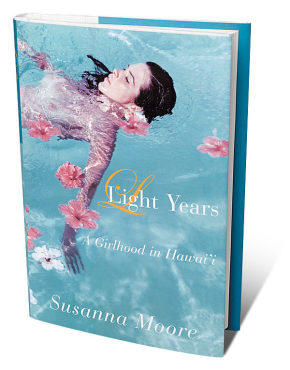 Time Out Ratings :
<strong>Rating: </strong>2/5
Susanna Moore, the author of the New York erotic thriller In the Cut, has also written novels that draw on her coming-of-age in Hawaii. The Whiteness of Bones and My Old Sweetheart both include lush tropical scenes ideal for reading on cold winter days. This slight new volume treads some of that same stretch of beach, but lightly—very lightly. Light Years is categorized as a memoir but turns out to mix autobiography and anthology: Moore's intermittent essays make up only about one third of the book. The opening piece, for example, is a recollection of the summer she confused her family by refusing to swim ("I spent my time instead with books"), but on page 18, the story cuts abruptly to an unexpected if riveting ten-page excerpt from Robinson Crusoe. It's followed by six pages on the discovery of America, which are less riveting, and four pages of nature poetry.
If it is disconcerting to have Moore delegating to Daniel Defoe, it is depressing that by the time readers sense the structure of the book (each one of Moore's essays is followed by four to nine excerpts, ranging from Melville to Woolf to local Hawaiian writers), they have already experienced its swiftly diminishing returns. The anthologized pieces stray further and further from the topics of Moore's brief introductions.
If this project did not begin as a writing-course packet, it will benefit from becoming one: Stacked between a workbook and an unsurprising short-story anthology, the book—and its bric-a-brac form—might almost seem personal. But those who pick up Light Years looking for a memoir will find it unusually and counterproductively scattered.
— Sophie Fels
By Susanna Moore. Grove, $19.95.