Report on Myself
By Michael Miller Thu Jan 22 2009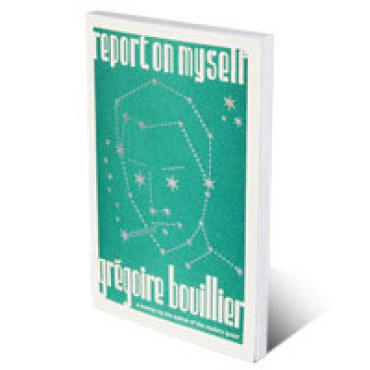 Time Out Ratings :
<strong>Rating: </strong>4/5
There's an abrupt shifting of gears between the first sentence of Grgoire Bouillier's memoir Report on Myself—"I had a happy childhood"—and the paragraph that immediately follows, which recalls his mother's attempt to throw herself from a sixth-floor window. In the hands of most authors, that opening gambit would seem annoyingly cute or sarcastic, but read on and you'll realize that Bouillier is also being deeply sincere. This recollection—covering the author's early years and young adulthood in Algeria and Paris—is shot through with bouts of fugue-state madness and Tristram Shandy--worthy neuroses (at one point, his mom teases him that he was conceived during a mnage trois, and looks nothing like Bouillier pre). At the same time, the book's prose hums with an infectious enthusiasm. Rarely do authors make humiliation and happiness coexist so cozily.
American readers were first introduced to Bouillier's charming descriptions of self-loathing and glee in The Mystery Guest, which details a fraught reconnection with an ex-girlfriend who, after years of silence, calls to invite the writer to a birthday party. Perhaps because its scope includes the hard-to-map territory of childhood, Report on Myself lacks The Mystery Guest's concentrated manic riffs. But when the book reaches his adulthood, Bouillier vaults from despair to unadulterated joy, at one point treating, with trademark eccentricity, Homer's Odyssey as a modern-day self-help manual. He's not an instructive memoirist; there is no "Here's how I learned to love myself" rhetoric. But Bouillier's writing is so euphoric that it would be a drag to stop and wonder how he acquires his energy—just be thankful he possesses it.
Buy Report on Myself on BN.com
By Grgoire Bouillier.Translated by Bruce Benderson. Mariner, $13.95 paperback.