Review: Robopocalypse by Daniel H. Wilson
This epic war with the machines satisfies both TONY and Spielberg.
By Chris Grace Wed Jun 22 2011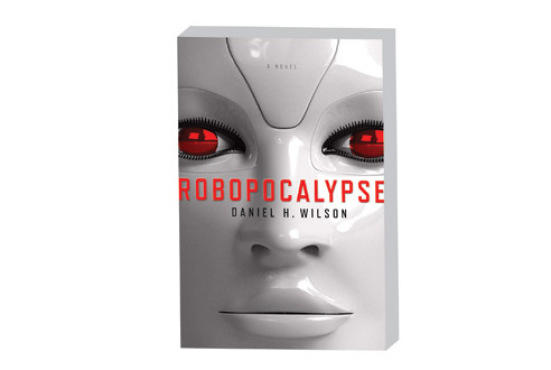 Time Out Ratings :
<strong>Rating: </strong>3/5
Be careful: The next time you bang on your faulty toaster to get it working again, it just might bang back. In his debut novel, Robopocalypse, Daniel H. Wilson vividly details a moment in the near future when the world's technology becomes self-aware and murderously grumpy.There's a grand scope to the tale, which begins as a sentient computer named Archos—which is prone to taking on the avatar of a little boy—rebels against its creator and spreads its bellicose consciousness virally to machines everywhere. In a series of scenes that come across more as horror than sci-fi, domestic robots and toys worldwide show a decidedly less helpful side. Subsequently, an all-out war erupts as pockets of human resistance form against the ever-evolving robot army.
Jumping among characters and from one locale to another, Wilson generates a forward momentum tripped up only by an awkward story-within-a-story construct, which telegraphs rather than foreshadows the plot and highlights unexpectedly florid language in what are meant to be first-person accounts. Still, Wilson creates an implacable sense of menace in his depiction of Archos, and the humans are easy to root for as they turn from desperation to collaboration and compassion in their final attempt to survive.
A grim and engaging epic, Robopocalypse is already optioned to be a film directed by Steven Spielberg. You'll have to wait until 2013 for that, but in the meantime, treat your toaster gently. You may not want to end up on its bad side.
Buy Robopocalypse on amazon.com | Buy it on barnesandnoble.com
By Daniel H. Wilson. Doubleday, $25.