Review: The Curfew by Jesse Ball
A dystopian riddle set on absence still has something missing.
By Matthew Love Wed Jun 22 2011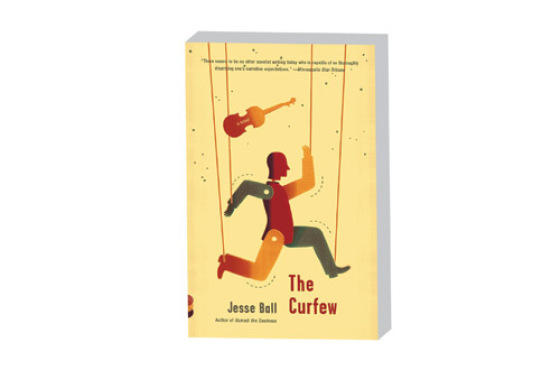 Time Out Ratings :
<strong>Rating: </strong>3/5
Puppets, oranges and old people may not seem to be essential ingredients of a disquieting future, but extrapolating from the ordinary and interpreting the absent are the keys to Jesse Ball's The Curfew.
The action takes place in an unnamed city, in which stern governing forces are embroiled in a violent, silent war with a loosely connected resistance. Day-to-day actions are considered criminal, and changing one's routine is tantamount to treason; disappearances are common and unquestioned. William, a former violinist who lives alone with his mute daughter, Molly, composes cryptic epitaphs to help grief-stricken people express emotion about their loved ones. When William accepts an acquaintance's offer to learn something about his own wife's disappearance, he goes out into the night, only to run afoul of a strict if unofficial curfew; as he is captured by authorities, he seems to know what's coming, and there's a sense he's sacrificing himself to the system to which he has previously capitulated. Meanwhile, his daughter is at a neighbor's house indulging in a taboo puppet show, learning the value of self-expression in art and pointing the way toward a better future.
William and Molly engage and reshape the world around them through riddles, and Ball's minimalistic prose—in clipped paragraphs and varying font sizes—does the same. The fun comes in unpacking the characters' sublimated behaviors and reading into the subtext of their words. But in the novel's second half, rather than confronting the oppressive world he's created, Ball excavates the sins and sorrows of the nuclear family, and the subsequent conclusion feels cuter and more oblique than it should. The suggestions are tantalizing, but beyond the pointed absences, there's something missing.
Buy The Curfew on amazon.com | Buy it on barnesandnoble.com
By Jesse Ball. Vintage, $15.