Street Gang
By Drew Toal Tue Dec 16 2008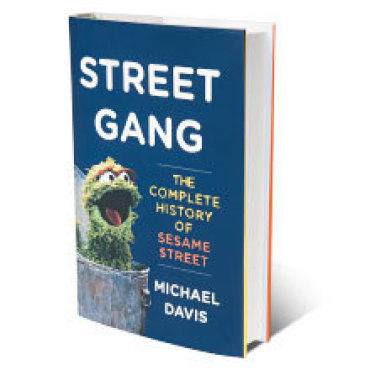 Time Out Ratings :
<strong>Rating: </strong>4/5
Unlike much of the senseless television inflicted on children—such as the late-'90s phenomenon Barney and Friends—the Sesame Street chronicled in Michael Davis's engrossing new book emerges as not just entertaining but carefully orchestrated, well-researched and truly educational. The brainchild of wunderkind Joan Cooney (television's first female executive producer), Muppet maestro Jim Henson and countless other civic-minded artsy types, the show, launched almost four decades ago, banked on the novel idea that learning could be fun. And the good times were politically progressive, too: Despite its wide appeal, Sesame Street, as a by-product of LBJ's Great Society initiative, was originally directed at inner-city children who were being left behind by a deficient educational system.
Davis begins his account right where Sesame Street's story could have ended—the day of Jim Henson's funeral on May 21, 1990 (Big Bird was among the eulogists). Michael Eisner and his Disney minions had been trying for years to acquire the rights to Sesame Street's characters, and with Henson's untimely demise, the time looked ripe for Bert and Ernie's relocation. But Cooney & Co. were used to dealing with powerful, hostile forces, not least Richard Nixon, who in the early '70s attempted to shut down PBS. The creative team Davis describes emerges as the toughest, most politically sound puppet-show producers on the planet, and the author's swift narrative—the product of hundreds of interviews—is essentially a Dumpster dive into Oscar's trash can of cast stories (particularly entertaining is Kevin Clash, the voice of Elmo) and even public controversy (Davis gives a great analysis of discussions surrounding Bert and Ernie's sexuality). It's a sensitive, honest account that could jog fond memories even from the amnesiac Street denizen Forgetful Jones.
Davis reads Jan 5 at Barnes and Noble Lincoln Triangle.
Buy Street Gang now on BN.com
By Michael Davis. Viking, $27.95.