Ten book picks for a day trapped at home
By Michael Miller Mon Jan 12 2009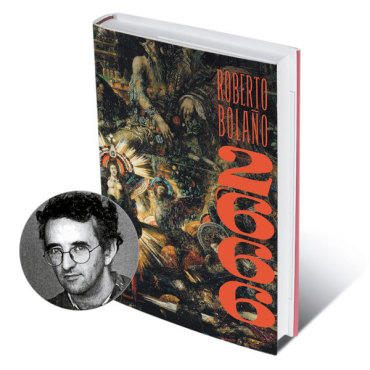 2666
1. 2666 by Roberto Bolano
For the long-term shut-in, this excellent novel of curdled ambition and Mexican murders is essentially five books in one.
2.Consider the Lobster by David Foster Wallace
Experience the fascinatingly complicated mind of this late, great scribe.
3. Reborn by Susan Sontag
Complete with messy emotional moments, these diaries will please even as they goad you to read more books and see more movies.
4. Shortcomings by Adrian Tomine
This graphic novel about a postgrad romantic meltdown is swift enough to leave you time to watch a movie the same day.
5. George, Being George edited by Nelson W. Aldrich
This charming oral history of literary bon vivant George Plimpton will remind you why it's good to get out of the house every once in a while.
6. The White Album by Joan Didion
These essays about Charles Manson, personal crisis and the act of writing itself have a spirit of solitude that's ideal for a day locked in your apartment.
7. Swann's Way by Marcel Proust
If you haven't read it yet, why not get started?
8. Varieties of Disturbance by Lydia Davis
These are short stories that perfect the language of awkwardness.
9. Nixonland by Rick Perlstein
Delve into an American history book with subject matter that's both historically informative and psychologically freaky.
10. The Monster of Florence by Douglas Preston with Mario Spezi
Need a gruesome page-turner to keep you pinned to the chair? Try this true-crime stunner.
---
Ten music picks for a day trapped at home»
---