The Interrogative Mood
By Padgett Powell. Ecco, $21.99.
By Time Out editors Wed Oct 14 2009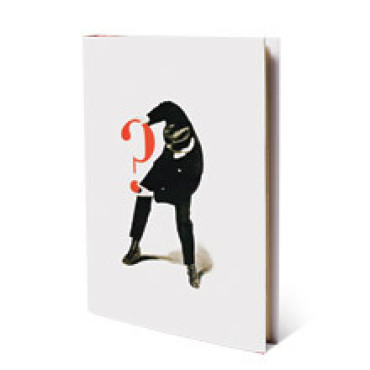 Time Out Ratings :
<strong>Rating: </strong>5/5
Depending on how much you like being in the hot seat, reading Padgett Powell's eccentric and well-toned new novel will either seem like a personality test gone awry, the weirdest job interview you've ever had, or hanging out with a brilliant uncle on a roll, who asks questions such as, "If you could have feathers instead of hair, would you?" In fact, The Interrogative Mood is composed entirely of questions. There is little description of setting, no character analysis, no Chekhovian gun on the wall. In this case, the book's stripped-down design is an asset: Plot would only interfere with Powell's cockeyed novel, which comes off like a distant, and more outgoing relative of David Foster Wallace's unforgettable answers-only work in Brief Interviews with Hideous Men. Here, the narrative bounces along with assured rhythm, an inspired sense of comedy and a style that feels artful without ever becoming chilly.
The book intrigues as it entertains, leaving the reader wondering, first of all: Who is this grand interrogator? One gathers, from the content of the questions, that he is male, sly, Southern, middle aged (or older), and patrician (if sometimes raunchy). He is interested in animals ("If you could see a large-animal trainer mauled in the middle of his or her show..., would you prefer to see the mauling done by a lion, a tiger, or a bear?"), etymology (watch for his dissection of the term deserted island), and a huge swath of topics that could be labled "miscellaneous" ("Do the people you do not wish to talk to far exceed the people you do wish to talk to?").
If there's a frustration in reading The Interrogative Mood, it's that no matter how much you talk back to the book, it can't hear you. Still, this questioner is authentically curious about the specifics and quirks of human experience. His questions and nonsequiturs will have you looking at your own life with a renewed sense of observation—and a healthy appetite for the absurd.—Michael Miller
Powell reads Wed 21 at 192 Books.
Buy The Interrogative Mood on BN.com | Buy it on Amazon.com